Today's Post by Joe Farace
At the beginning of the month I wrote a post called First Look: Laowa Lenses for Micro Four-thirds and it was my intention to follow that up with an individual hands-on look at each lens. Today, it's the turn of the Laowa 7.5mm f/2, which produces the equivalent angle-of-view of 15mm on the Micro Four-thirds format.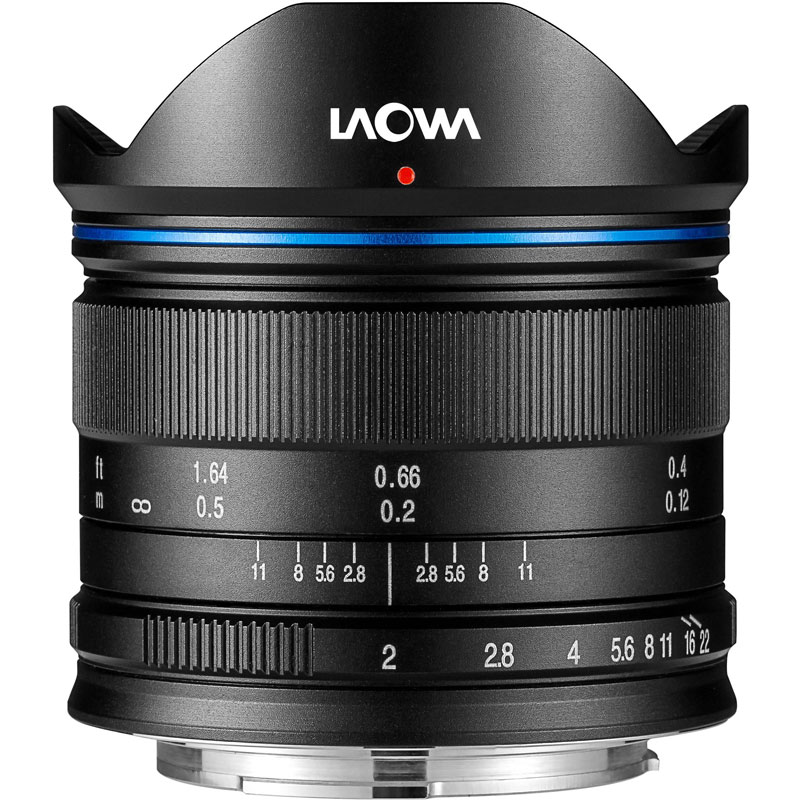 At $499, this is not an inexpensive lens but the build quality is near Zeiss levels with nary a trace of plastic in sight, except for the lens cap. Even the lens hood is metal. The lens is available in black or silver finish for the same price. Weighing only 5.29 oz, the lens is small, almost tiny and while it looked perfectly natural when mounted on my Panasonic Lumix G5, it appeared decidedly out of place attached to the larger Lumix GH5.
The lens is designed to produce a rectilinear image and should render scenes with straight vertical lines and minimal distortion. (If the weather ever warms up, I'd like to do a brick wall test.) The optical design incorporates two aspherical elements with three extra-low dispersion elements to control distortion and aberrations. A Frog Eye Coating was applied to the front element to guard against water and dust. You can even fit 46mm filters for protection but I would advise that you find the thinnest mount possible to avoid even the possibility of it vignetting with the lens's wide 110 degree angle-of-view. The Laowa 7.5mm will focus close too, as near as t 4.7-inches. And yes, it's also manual focus; we'll get to that shortly.
The manufacturer feels that the lens is well-suited to wide-angle subjects as well as astrophotography and if the loan period gets extended, I'll be sure to give it a try and post the results here. In the meantime, I did some infrared photography using my Lumix G6 that had the Enhanced IR conversion from Life Pixel.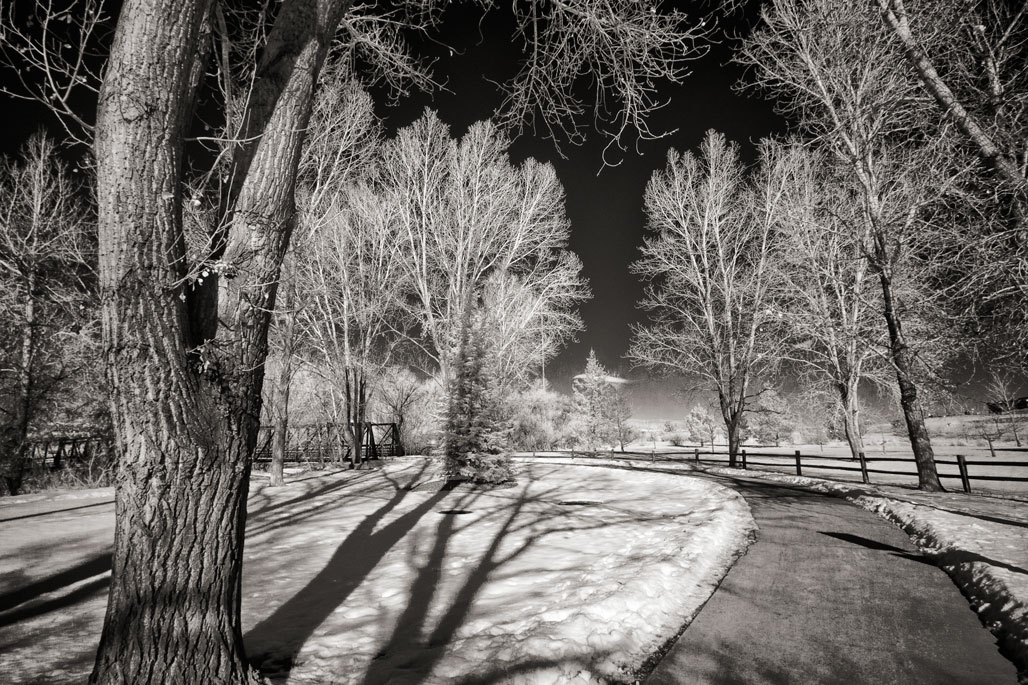 How I made this shot: Camera used was a Panasonic Lumix G6; the lens type and aperture will not show up in the file's EXIF data because there is no electronic connection between camera and the Laowa lens. The above image was shot in Av mode with an exposure of 1/800 sec at f/11 and ISO 400. The RAW file was converted to monochrome with Silver Efex Pro and platinum toned with the now free PhotoKit.
I typically shoot infrared images at f/16 to minimize any focus problems. I didn't do this with the Laowa 7.5mm f/2 because the smallest aperture on the lens in the engraved depth-of-field scale is f/11. That was of concern to me because I was using the hyperfocal method of focusing but that turned out to not be a big deal. Here's how hyperfocal focusing works with manual lenses like the Laowa 7.5mm f/2 lens that was used to make the above photograph: You select an aperture on the lens, then rotate the focusing ring so that aperture appears opposite the infinity mark on the lens' depth-of-field scale. Since the minimum aperture shown on the Laowa is f/11, I set it there and all of the images that I made at McCabe Meadows were in sharp focus.
---
Life Pixel does a great job with IR conversions and they have done most of the conversions for my Canon DSLRs and all of my Panasonic Lumix G-series cameras. This is not a paid or sponsored endorsement, just my experience.
My book, The Complete Guide to Digital Infrared Photography is available from Amazon with used copies selling for $12.49, as I write this. Creative Digital Monochrome Effects has a chapter on IR photography and is available from Amazon with new copies for $29.82 and used copies selling for around $2, less than the price of a Starbucks latte.