Today's Post by Joe Farace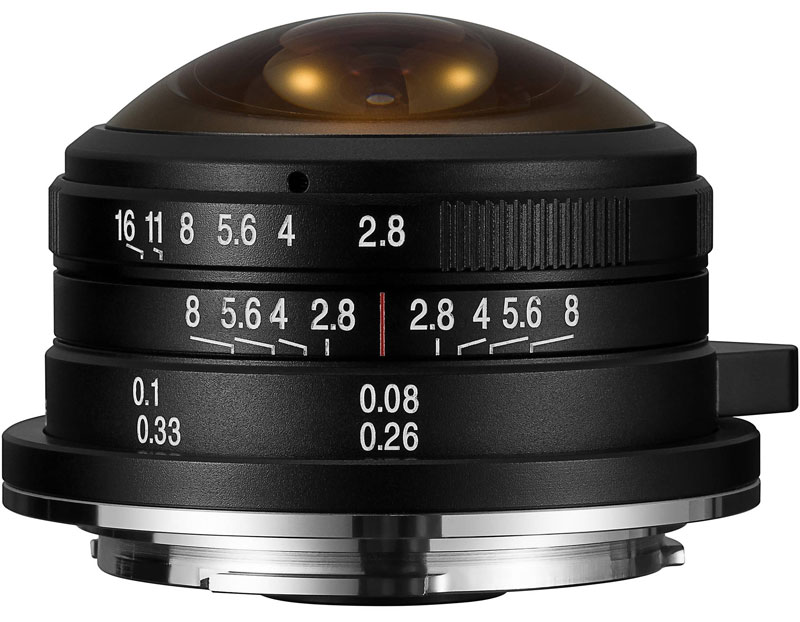 On a recent sunny Sunday, Mary and I decided to take a walk around Parker, Colorado's O'Brien Park. I brought along an Olympus E-P3* with a Laowa 4mm f/2.8 Fisheye lens attached. In my previous testing of this lens, none of the images appeared sharp; I suspected camera movement was the cause, so I chose an Olympus mirrorless camera because of the company's world-famous in-body image stabilization.
On Micro Four Thirds mirrorless camera, the Laowa fisheye lens produces an 8mm equivalent focal length providing a 210-degree angle-of-view and producing a circular image. The greater-than-180 degree angle-of-view also lets you make a 360-degree stitched panorama with just two shots. The lens also sports a bright f/2.8 maximum aperture; its minimum is f/16. It's manual focus design lets you work as close as 3.1-inches for close-up shooting. When stopped down to f/5.6, the lens's fisheye design retains almost full depth-of-field for consistent and even sharpness. (Just remember to hold the camera steady.) The lens is lightweight and small—at 4.7 oz, it's downright tiny— and is suitable for use on drones as well as being ideal for VR imaging, action sports filming or virtual tours.
How I made this shot: Because of the lens's exceptionally wide angle-of-view and its circular fisheye design it's virtually impossible to make a shot without getting your fingers (holding the camera) in the shot. And believe me I tried but it never happened. To maintain the circular image that you see I cropped the photo in Photoshop. Since there is no official circular cropping tool (at least in version CS6 that I use) I used the techniques that's shown in this video.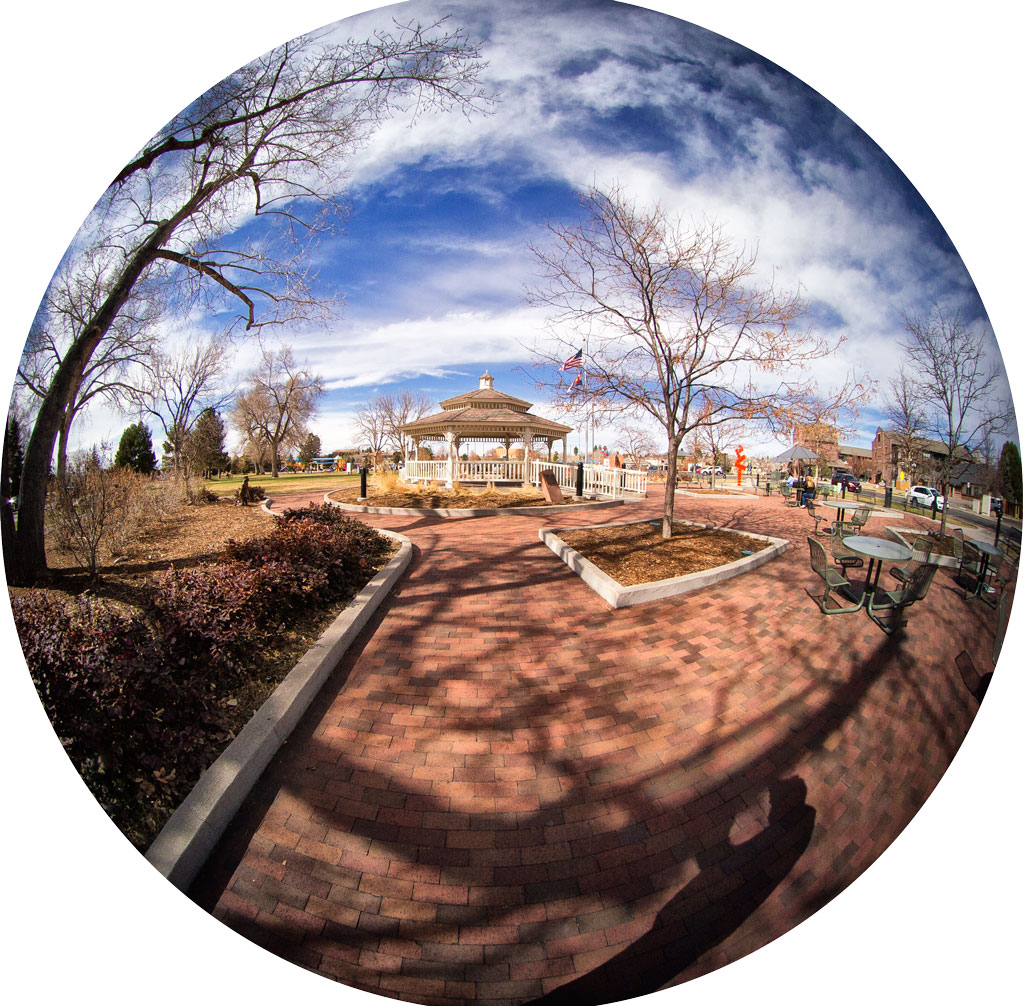 I shot the now-famous O'Brien Park gazebo using an Olympus E-P3 with an Av exposure of 1/1000 sec at f/8 and ISO 320, with a plus three-quarters stop exposure compensation. Because of the wide angle-of-view, exposure can occasionally be tricky, so pay attention to your LCD screen. In the case of the E-P3 the screen provided excellent feedback for me to adjust exposure compensation.
Focusing was via hyperfocal focusing techniques making the camera essentially a point-and-shoot. When using Hyperfocal Focusing you select an aperture, then rotate the focusing ring so the aperture appears opposite the infinity mark on the lens's depth-of-field scale. The minimum aperture on this Laowa is f/16, with lines on the depth-of-field scale stopping at f/8. I used f/8 and set "f/8" opposite the infinity symbol and all of the images that I made in the park were in sharp focus.
While Mary and I had lots of fun shooting the Laowa 4mm f/2.8 fisheye lens the big question I had about the lens is how practical is it? I'm sure there are those people that have been waiting for an affordable ($199) lens like this and will put it to work for all kinds of technical, scientific and maybe even aesthetic uses. The rest of us? I don't know. Unlike a lot of specialized, special effects lenses that are offered by some niche manufacturers, the 4mm f/2.8 Fisheye is not overpriced but while it may be a bargain for the focal length, it's still not cheap. And again, it's not cheaply built. While tiny, this is a high quality, even jewel-like optic. It may be just the tool for your camera bag that can be used to create some interesting images and I guarantee you'll have fun making them.
*You'll find the answer to the question your might be asking yourself, "Why is he using such old cameras?" in this post.
---
For a look at the other Laowa Micro Four-thirds lenses I tested, click here and here. If you enjoyed today's post and would like to support this blog, you can help by making a contribution via Patreon, where memberships start at just $2.50, with additional levels of support at $5 and $10 that includes special benefits. And if you do, I would like to thank you for your support.