Today's Post by Joe Farace
A muse is a woman or a force that's personified as a woman and who is the source of inspiration for a creative artist, or in my case a portrait and glamour photographer.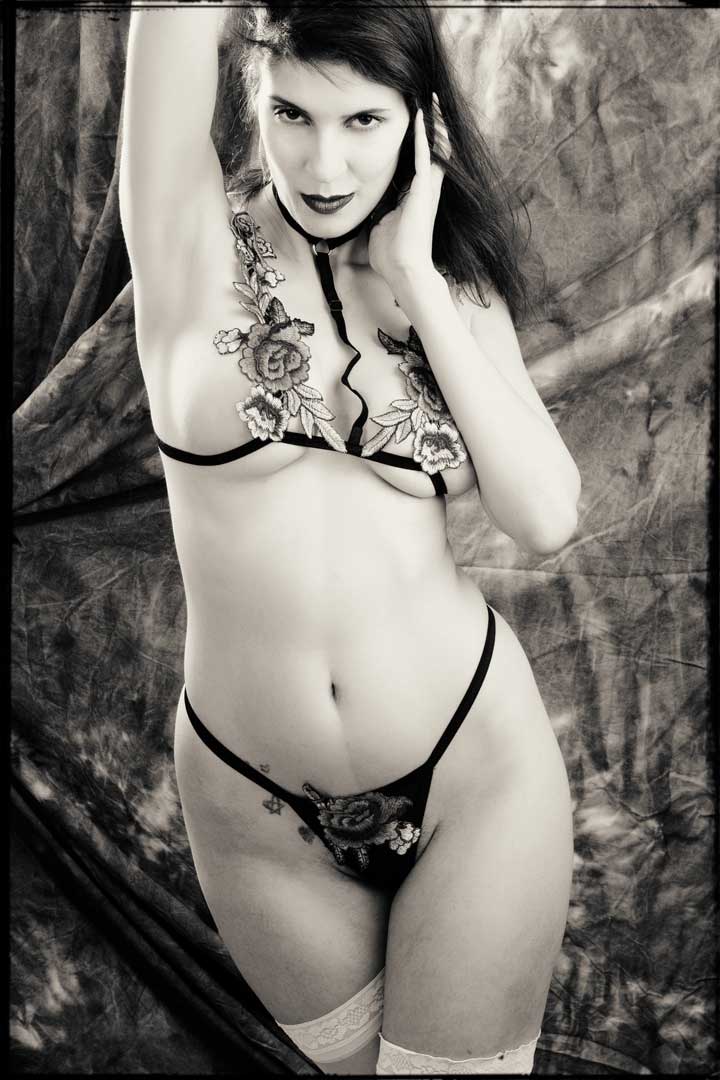 Prior to the pandemic, my muse was the amazing Erin Valakari (at right,) who brought her strikingly beautiful and sultry looks to my studio. She was a fun person to work with, creative and an imaginative collaborator that between the two of us, I believe, we created some of the best technically interesting and aesthetically wonderful images that I have ever produced. She has moved on to other aspects of her life and career and is on an artistic path that I hope fulfills her dreams.
When testing cameras, lenses and lighting equipment, I need models who are would like to pose for the photographs you see on this blog. I'm looking for models to work with especially with my new emphasis on film photography and I'm especially interested in finding a new muse.
I prefer working with women ages 21-49. No experience is necessary. I'll be making photographs similar to what you see on this blog each day to illustrate how-to posts as well as camera, lens and film reviews. Shoots will be on a TFP basis, but for any assignments for print media I'll pay the model an hourly rate based on the her experience. Actual shooting sessions typically run approximately two hours and are scheduled during the day Monday through Friday in my home studio located near Parker, Colorado.
If you have a friend (or maybe yourself) who would like to be my new muse, please contact me through the Contact page or send me an e-mail at joefarace at gmail dot com. We can schedule an interview or test shoot, whichever is more convenient.
How I Made this Portrait: The lighting setup for this portrait of Erin Valakari used a Paul C. Buff DigiBee DB800 with a Plume Ltd hexagonal Wafer soft box that was placed at camera right. An Alien Bee B800 with a 18-inch Paul C Buff OMNI reflector with triple layer diffuser sock is at camera left while another Digibee with a 48-inch Dynalite Quad Square black/silver umbrella was placed in a back left corner of my studio. The background was a simple muslin background suspended from JTL background stands.
The camera used was a Panasonic Lumix GH4 with a used Lumix G Vario 14-45mm f/3.5-5.6 lens (at 42mm) that I purchased on eBay from a camera store in Japan. The exposure was 1/125 sec at f/11 and ISO 200. Image was color balanced with PictoColor's iCorrect Portrait plug-in, retouched using my standard retouching techniques and tweaked using the Vivenza filter. The final image was converted to monochrome using Exposure Software's X4, for reasons that I have previously explained for not using the latest version.