Today's Post by Joe Farace
The earliest first snowfall in the Denver area is on September third while the average first snowfall is today—October 18. Daisy Hill is located outside Denver County and about 25 miles or so from the city. It sits at 6,247-feet elevation, above Denver's famed 5,280-feet and it's not uncommon that we get snow here while it's raining in nearby Parker (at 5,869-feet) but so far we've only had some light snow on October 14th.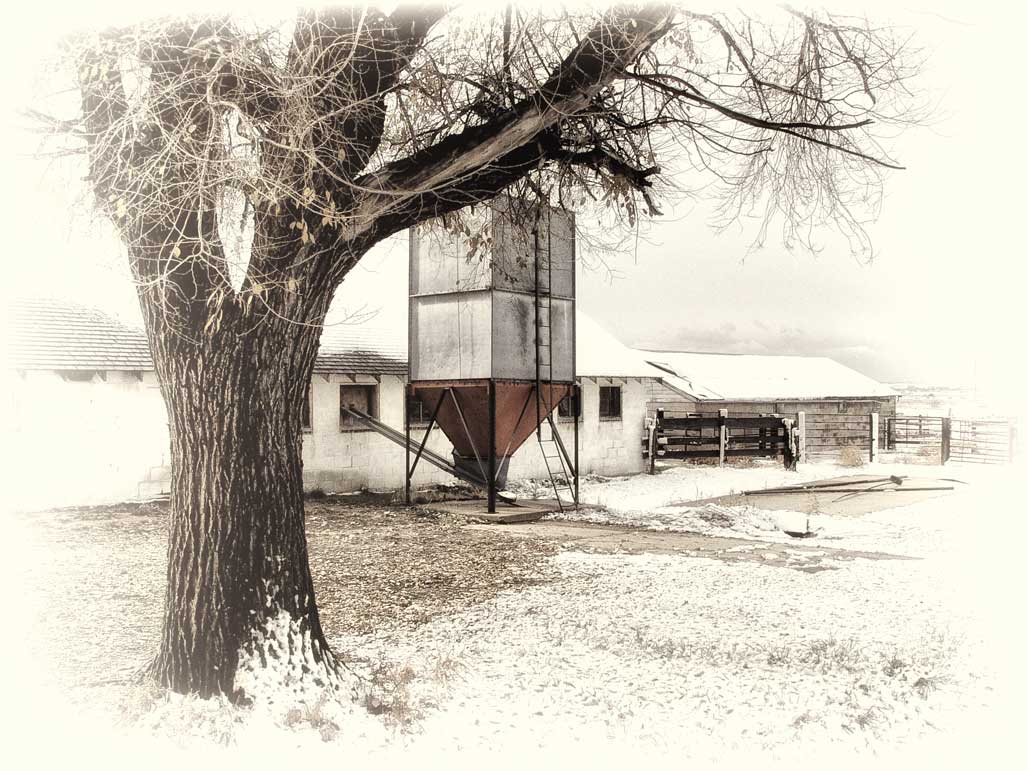 Whenever I get a new camera or one that I'm reviewing for Shutterbug's website, this or our sister blog, JoeFaraceShootsCars.com, I like to test it by photographing a favorite location. Since moving to Daisy Hill seven years ago, I drive into Parker, Colorado and walk around O'Brien Park often photographing the gazebo there. In fact I did that very thing yesterday when testing the Nikon Coolpix P1000 for Shuterbug's website; look for a review soon.
When I lived in a more rural area that is located 20 miles north of Denver, there was a farm that I went by on my daily walk. Over the years I photographed it many times, including this snowy image above that was shot using a four-megapixel (big for 2000?) Olympus E-10 DSLR that was then part of the Four-thirds system, predecessor to today's mirrorless Micro Four-thirds system. For my take on megapixels and camera systems, take a look at my post "My Thoughts on Changing Camera Systems," when you have time. Lens used was Oly's awesome 9-18mm f/4-5.6 (at 9mm) with an exposure of 1/640 sec at f/5.6 and ISO 80. Image was first processed in Vivenza, then converted into (sorta) monochrome using Topaz B&W Effects.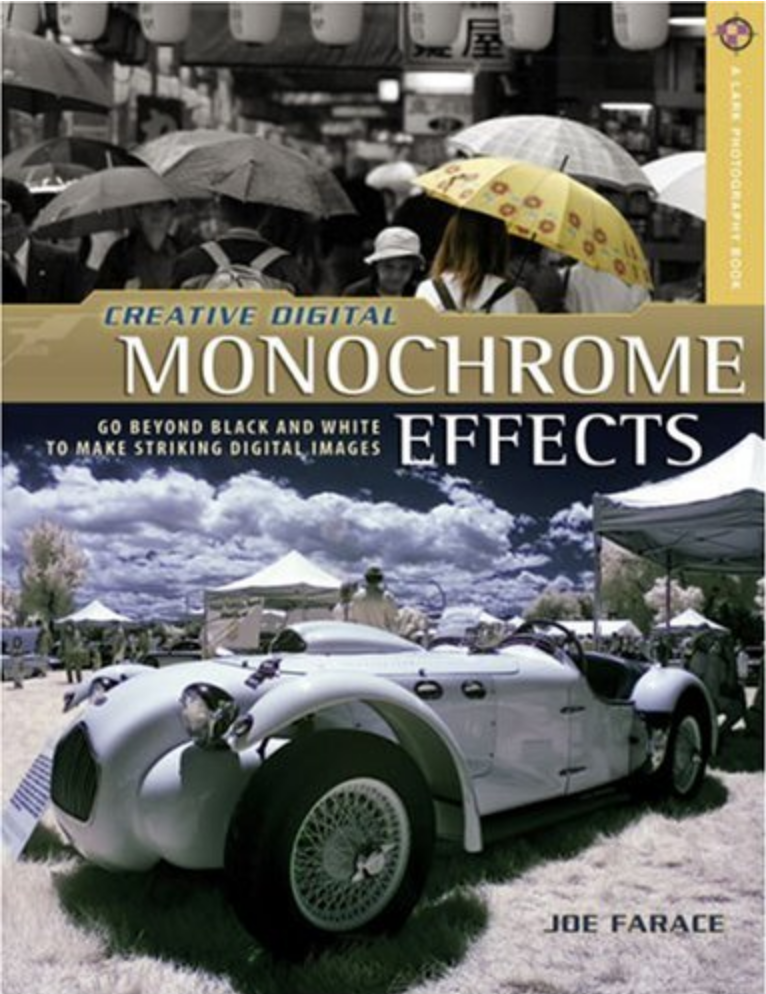 Photographing barns, as regular readers of this blog may know, is part of an ongoing self-assignment but this was the one that I photographed the most over the years.
My book Creative Digital Monochrome Effects is out-of-print but used copies are available at insanely affordably prices—less than two bucks—right now on Amazon.com. Pick up a copy now while they're cheaper than your next "cup of joe" at Starbucks.