Today's Post by Joe Farace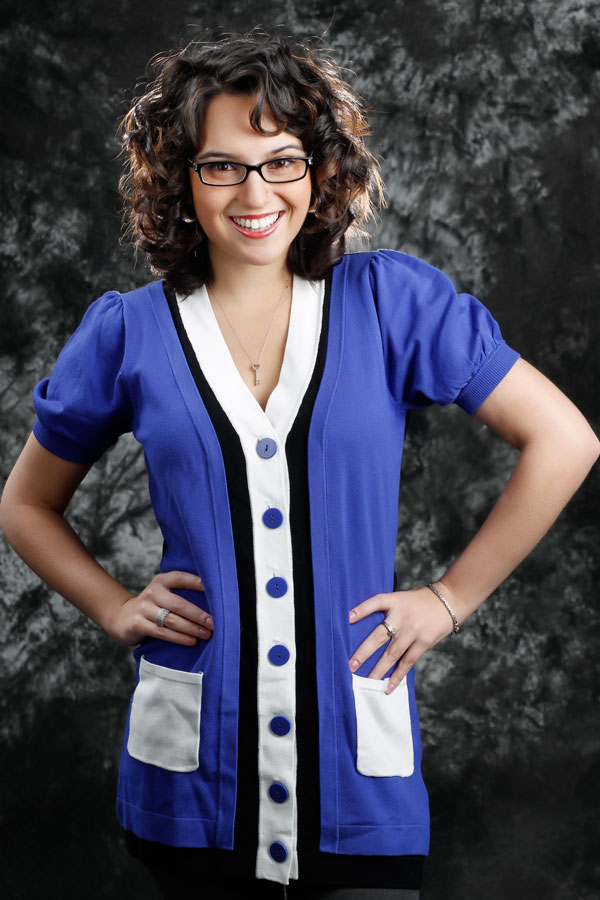 Little Orphan Annie was a daily comic strip that was created by Harold Gray, The strip made its debut on August 5, 1924, in the New York Daily News and took its name from a 1885 poem entitled "Little Orphant Annie" by James Whitcomb Riley. The plot followed the wide-ranging adventures of Annie, her dog Sandy and a benefactor Oliver "Daddy" Warbucks.

How I made this shot: The original portrait of Victoria at right was made in my friend Jack Dean's impressive studio building that's located in Fort Lupton, Colorado. Lighting for this photograph of Victoria who was wearing a blue sweater was provided by a Dynalite SP2000 power pack that was used with a four-head setup. The main light head was mounted with a large Chimera softbox while fill was provided by a Chimera striplight attached to the second head. The third head was used as a hair light and had a small Chimera softbox mounted and instead of using the fourth head as a background light, it was aimed at the subject's back to backlight her hair.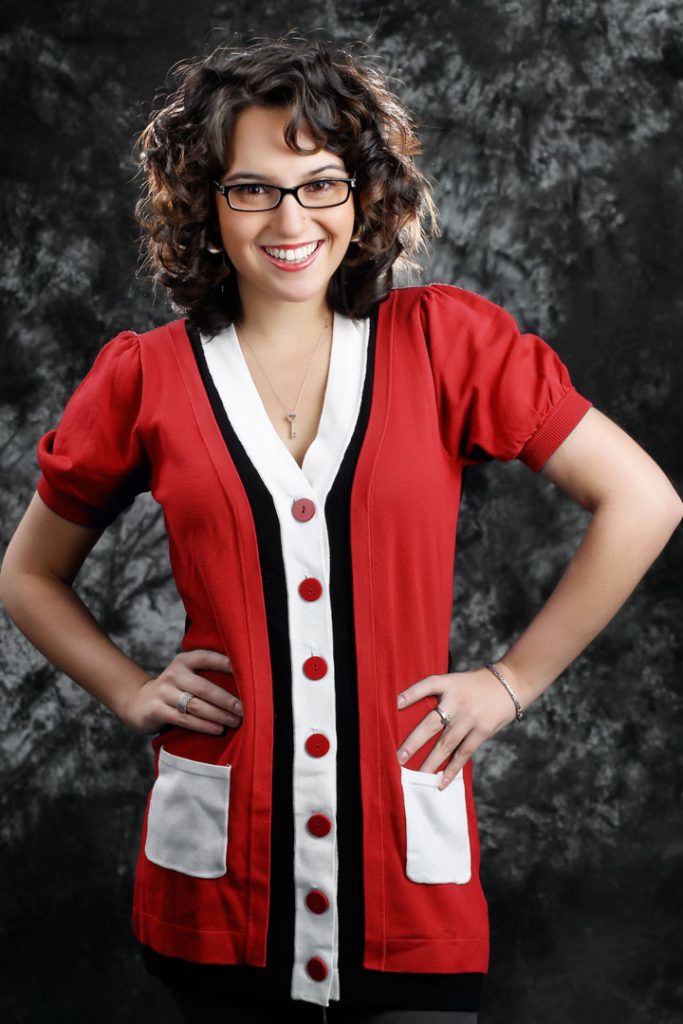 The backdrop used was an inexpensive muslin background that alas was later lost in the flood that decimated my basement and home studio. (We are, of course back in operation. Read about it in the linked post.) The camera used was a Canon EOS 1D Mark IV that I was testing for Shutterbug at the time. Lens was my redoubtable got-to portrait lens, the EF 85mm f/1.8 lens. Exposure was 1/80 sec at f/9 and ISO 100.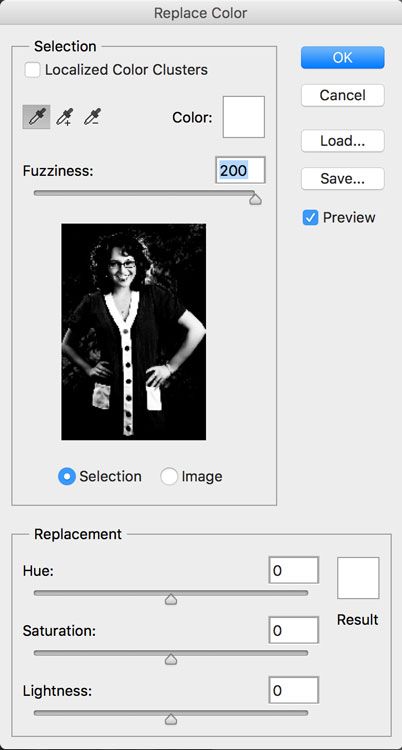 After retouching, I used Photoshop's Replace Color function (in the second shot at left) to change Victoria's sweater's color to red because the photograph reminded me of Little Orphan Annie's clothes. Here's how I did it:
In Photoshop: Go to Image > Adjustments > Replace Color.
Tip: Fuzziness slider sets the tolerance of the Replace Color mask.
Use the Hue, Saturation and Lightness sliders set the hue you want to changing it to.
---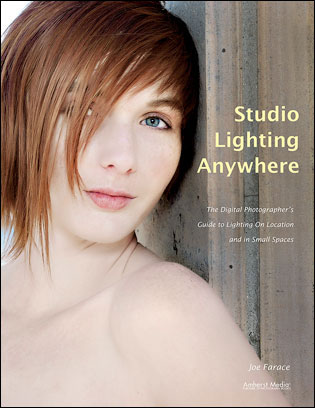 If you're interested in shooting portraits and learning how I use cameras, lenses and lighting in my in-home studio or on location, please pick up a copy of Studio Lighting Anywhere that's available from Amazon.com with new copies selling for $15.69. Used copies are selling from $6.94 as I write this, which is a heckuva deal for all of the useful information found in the book. The Kindle edition is $14.91 for those preferring a digital format.