Today's Post by Joe Farace
As I've mentioned in a previous post, I am not a deeply religious person but I do believe in a higher power and when last I was in Acapulco, Mexico and visited La Capilla de la Paz (The Chapel of Peace) it was a moving experience, so I thought I would share some of my thoughts on this special place today.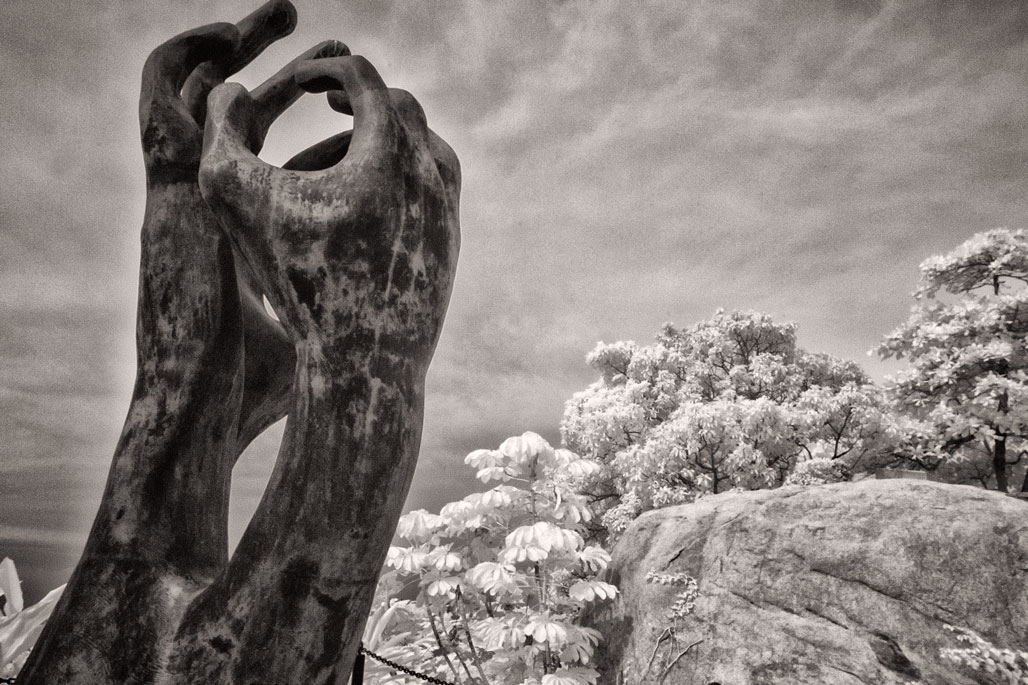 La Capilla de la Paz overlooks the southern end of Acapulco Bay and is the highest point in the city of Acapulco. The top of the hill is dominated by a large white cross that's visible from almost anywhere in the city. The chapel itself is understated fulfilling its goal of proving a peaceful environment for those visitors seeking a quiet place for reflection. The church is open every day from 10 AM to 1 PM and from 4 to 6 PM, but you can explore the grounds throughout the entire day. Admission is free
The surrounding gardens include Las Manos de la Hermandad (The Hands of Brotherhood) a sculpture of praying hands that I photographed in infrared when I visited there several years ago. Las Manos is typically photographed as a vertical image but I thought that since I was shooting in IR, why not change it up?
How I made this shot: The camera used was a Canon EOS 50D converted to infrared capture by LifePixel. Lens used was the (no-longer-available) Tamron SP AF 11-18mm f/4.5-5.6 Di-II LD Aspherical at 15mm with an exposure of 1/125 sec at f/13 and ISO 400. Image was processed in Silver Efex Pro and tweaked further in Color Efex Pro to add some warmth and IR-type softness.
---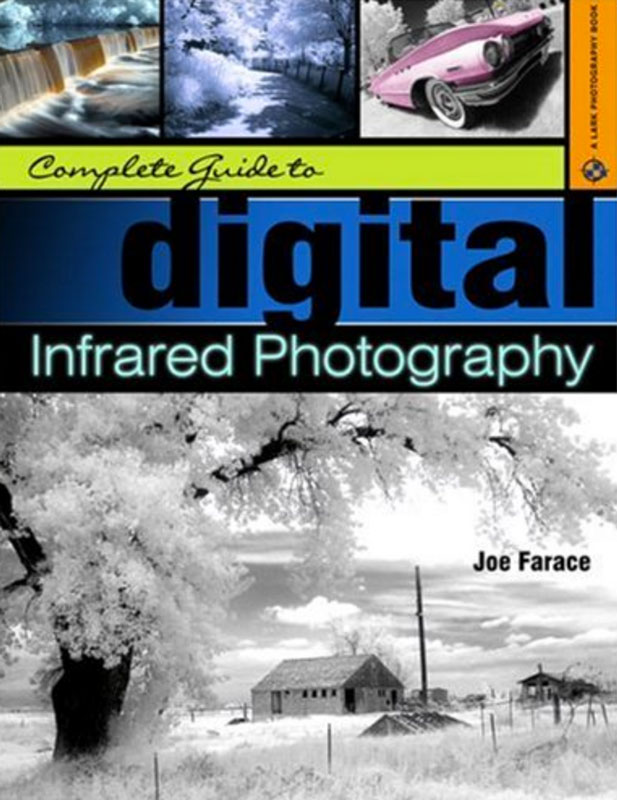 I've found that Life Pixel does a great job with IR conversions and they've done conversions for some of my Canon DSLRs as well as all of my Panasonic Lumix G-series cameras, including a GX1 that uses their new Hyper Color conversion. This is not a paid nor sponsored endorsement, just my experience.

My book, The Complete Guide to Digital Infrared Photography is available from Amazon for with new copies selling for $21.25 and used copies starting at $17.23 as I write this. Creative Digital Monochrome Effects has a chapter on IR photography and is available from Amazon with new copies at $23.19 with used at a little more than two bucks, as I write this. A bargain of ever there was one. There's no Kindle version of either book available, sorry.