Today's Post by Joe Farace
Valentine's Day, also called Saint Valentine's Day or the Feast of Saint Valentine, is celebrated annually on February 14. The holiday originated as a Western Christian feast day to honor one or two early saints that were named Valentinus. Valentine's Day is recognized as a cultural, religious and commercial celebration of romance and romantic love in many regions around the world, although it's not a public holiday in any country.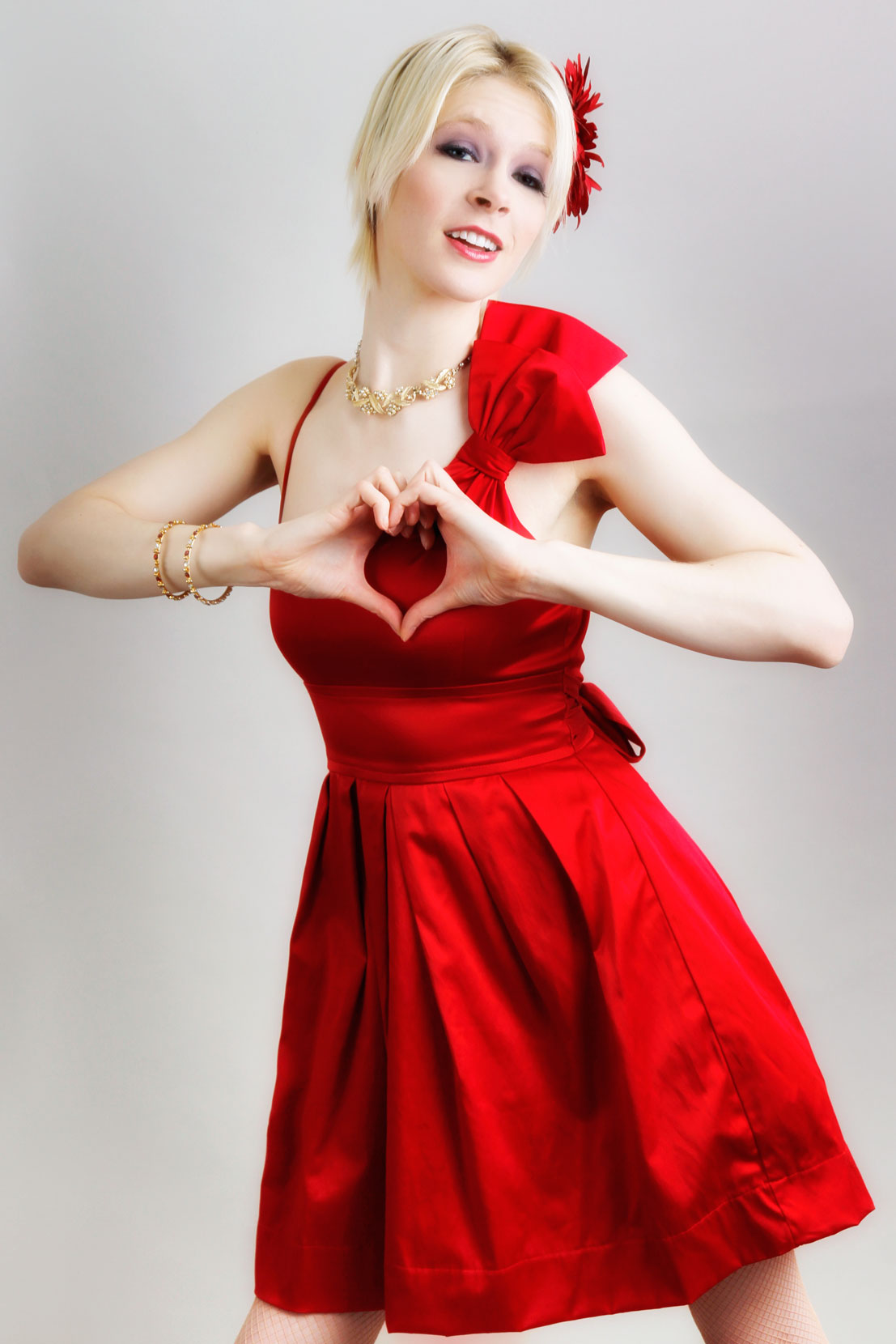 Which brings me to how today's featured image was made and the lighting equipment used to make it: Mary and I have lots of affection for early generation Bowens monolights. When setting up our studio in 1982, their 800B monolights were the basis of our first really "good" lighting system. Because they were inexpensive, dependable and powerful, we loved shooting with those big, black paint can-shaped monolights.
To make today's photograph, I used one of the monolights in the company's two-light Gemini 400Rx kit, that sadly appears to be discontinued.
How I made this shot: The vivacious Pam Simpson looks great wearing red. She really pops out when photographed in my 11×15-foot home studio against a Savage Focus Grey seamless paper backdrop hung from my old falling apart JTL background stands. The lighting for this shot could not be simpler: This one-light set-up (see above right) uses an inexpensive 60-inch white parabolic umbrella that was mounted in shoot-through mode on a Gemini 400Rx monolight that's used as the key light and placed at camera right. A 30-inch Westcott Basic 5-in-1 Sunlight reflector is at camera left serving as fill.
Camera used was a Canon EOS 60D with EF-S 15-85mm f/3.5-5.6 IS USM lens (at 38mm) with an exposure of 1/125 sec at f/8 and ISO 100.
---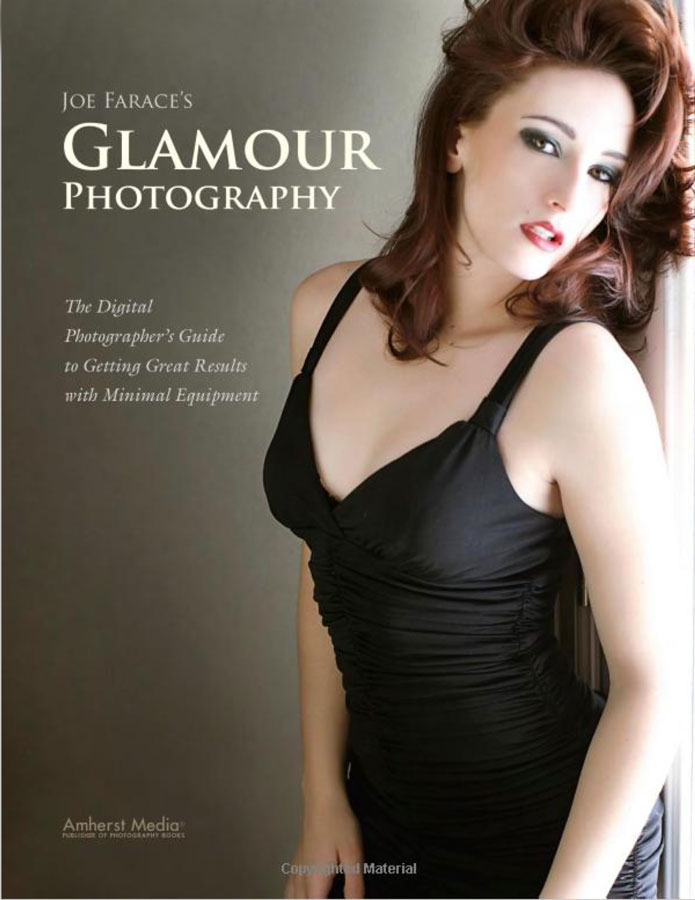 You can see more of Pamela Simpson in my books, including Joe Farace's Glamour Photography that's full of tips, tools and techniques for glamour and boudoir photography. New copies available from Amazon for $8.92, as I write this, with used copies starting at $8.03.