Today's Post by Joe Farace
I get lots of e-mail from photographers who are interested in trying glamour photography and it's one of the reasons I wrote, Joe Farace's Glamour Photography. But the book was published before I fell in love with mirrorless photography and, for the record, almost all of my glamour photography over the past few years has been with mirrorless cameras. That's not to say it's been a smooth ride but I'm happy to report that my Lumix GH4 woes are behind me.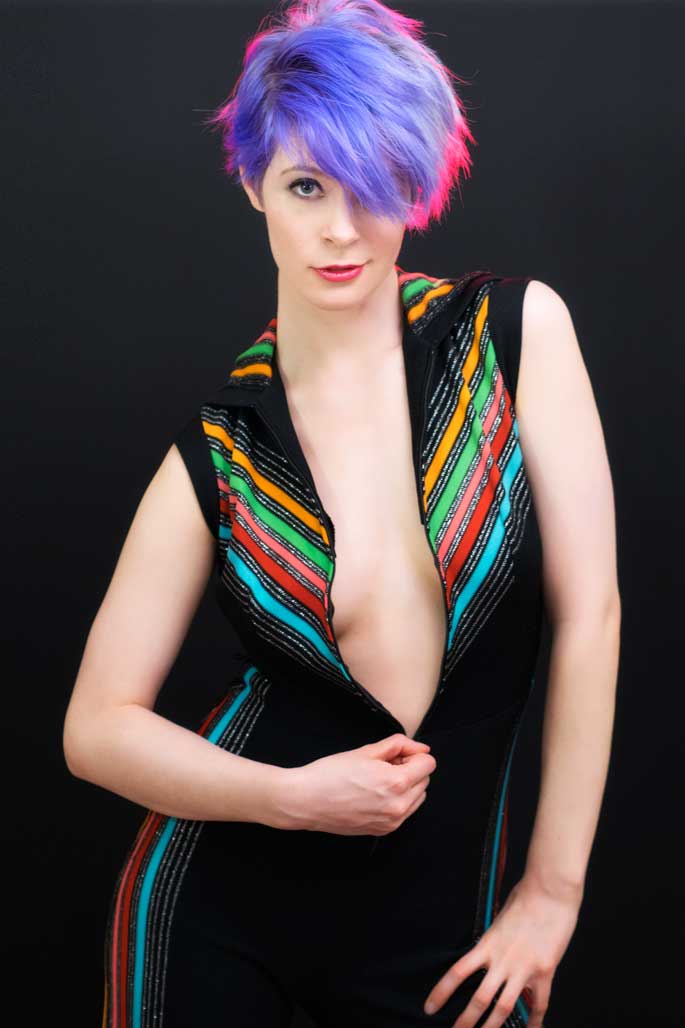 For those who've been asking, the good news is that glamour photograph is not all that difficult and doesn't require lots of expensive equipment: All you need is a camera—mirrorless or DSLR—and a subject. Heck, you might be able to shoot glamour with a superzoom. As I was finishing this post, Nikon is sending me a Coolpix P1000 to review for Shutterbug. If I can find a glamour model before the  deadline, I'll include photos from the shoot in the review. If not, I'll write about it here.
Although you can shoot with available light, there isn't always light available so having some kind of lighting gear helps. Two of the three lights used to make the photo at right were a pair of inexpensive LED Rotolight RL48's.
How I made this shot: Lighting for this glamour-style image of the always wonderful Pam Simpson used the following setup: A Rotolight Anova V2 was placed in the center rear of my 11×15-foot home studio and bounced off the 9.5-foot ceiling, acting as a soft fill light. One battery-powered Rotolight RL48 light was placed at camera left while a second RL48 with a magenta filter was directly behind Pam. Background is a Savage Infinity black vinyl backdrop.
The image was shot with a Panasonic Lumix GH4 and Olympus' Zuiko Digital 45mm f/1.8 lens with an exposure of 1/50 sec at f/2 and ISO 800. It was retouched in Photoshop and enhanced with the Vivenza and Color Efex Pro plug-ins.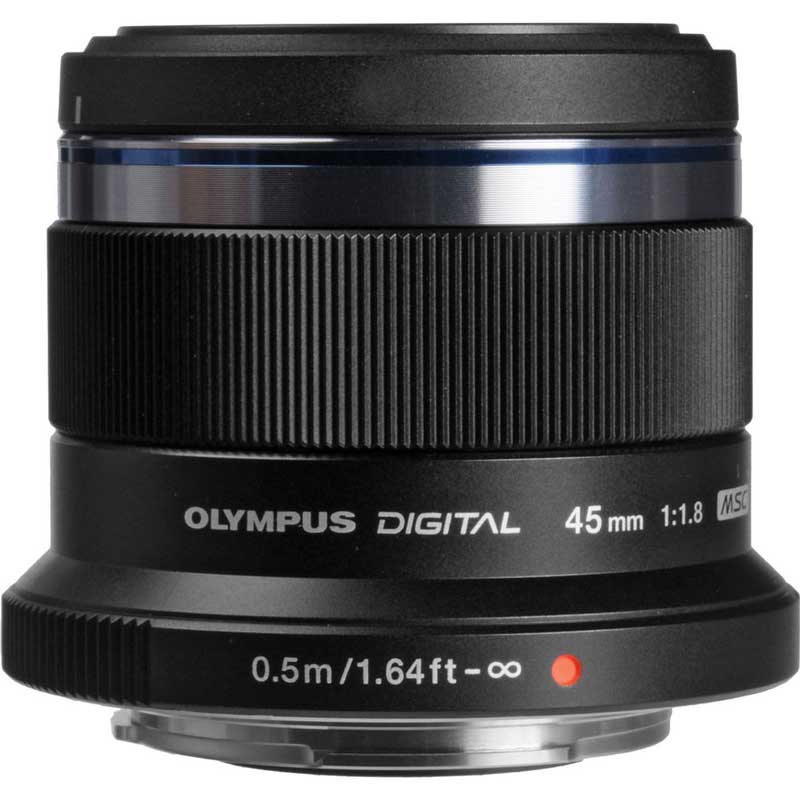 I am now taking registration for a series on 1-on-1 Photography Workshops to be held in my home studio. To schedule a time, click the Contact button above or e-mail me directly at joefarace at gmail dot com.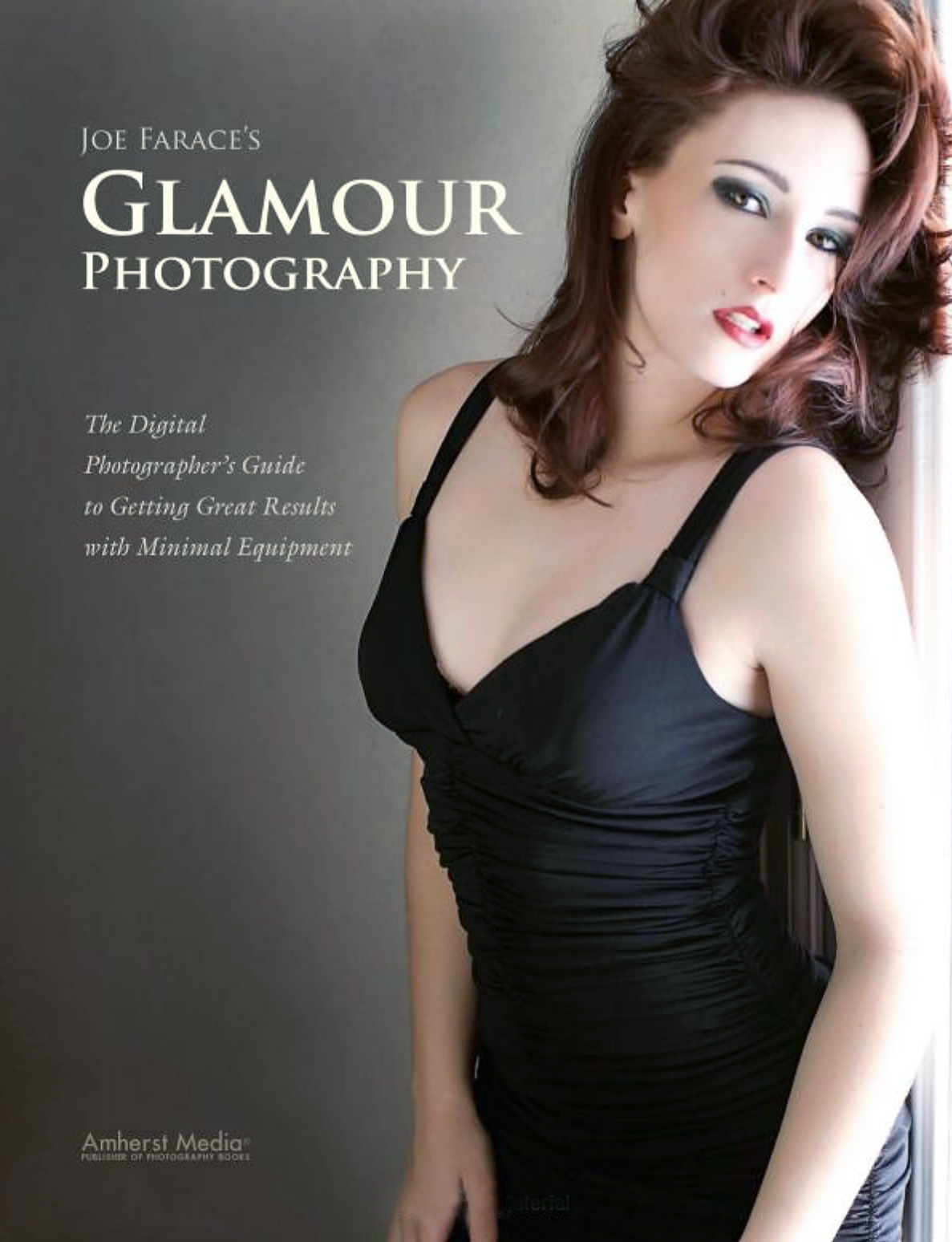 My book Joe Farace's Glamour Photography is full of tips, tools and techniques for glamour and boudoir photography with new copies available from Amazon for $22.09, as I write this. Used copies are selling for the bargain price of $3.61, which seems like a hard-to-beat price for this useful and practical book.