Today's Post by Joe Farace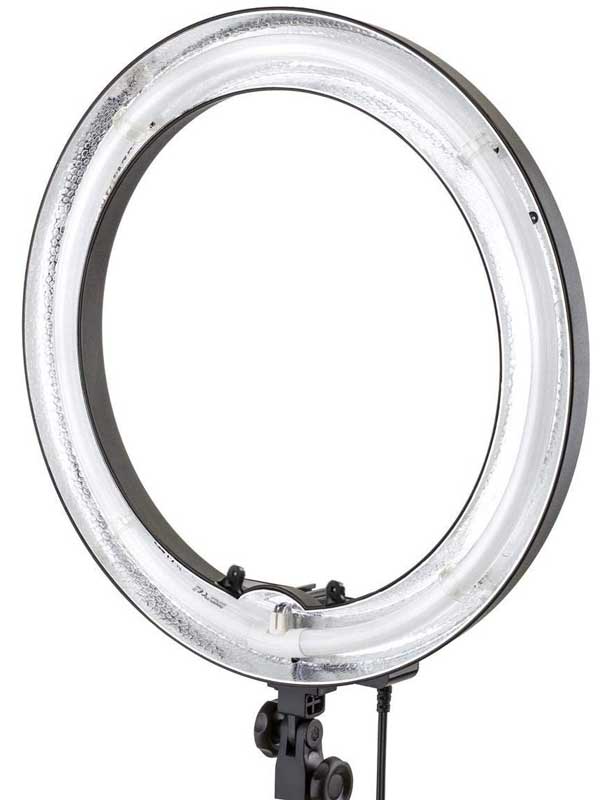 In 1952, Lester A. Dine invented the ring light to make dental photos but today people use them for all kinds of photography.
A ring light is a circular light source that surrounds the optical axis of a lens causing light to hit the subject from different angles, producing soft shadows in a similar manner as a softbox. When photographing people, the unique way a ring light renders light also produces a shadowy halo around the subject that's much beloved by fashion photographers. I use a small ring flash to photograph butterflies but if you want to photograph people, to paraphrase Jaws Chief Brody, "You're gonna need a bigger light."
I made this portrait of Pam using Flashpoint's now-discontinued 14-inch Fluorescent Dimmable Ring but in it's place is an even more affordable ($34.95) Flashpoint 19inch AC Powered 600W 5500K Dimmable Fluorescent ring light. Why Fluorescent? Fluorescent lighting closely matches an imaging chip's RGB spikes much more than tungsten sources that end up producing 93% heat and 7% red light.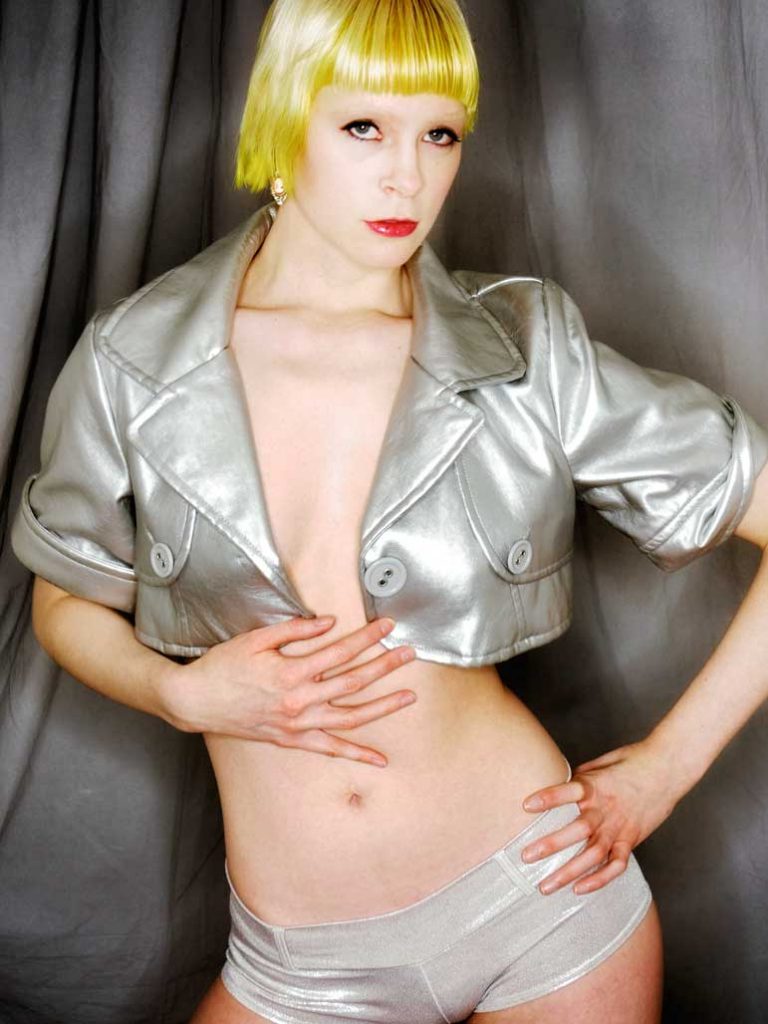 Flashpoint's new fluorescent ring light has an dimmer that lets you vary light intensity from 10-100%. It uses 80W of power which produces relatively low heat, allowing you to place the light closer to the subject, making the model more comfortable. Optional snap-on Flashpoint 19-inch filters ($19.95) include diffusion and color gels for balancing with tungsten or adding warmth.
How I made this shot: As with all continuous lighting sources you can use your camera's built-in light meter to measure exposure.
For Pam's portrait, I put the camera in Program mode, letting the camera determine aperture and shutter speeds while tweaking with the camera's exposure compensation control. The camera used for this portrait was a mirrorless Panasonic Lumix GH4 with Lumix G Vario 14-140mm f/4.0-5.8 lens with an exposure of 1/20 sec at f/5.3 and ISO 1000, with a plus one and two-thirds exposure compensation. That might have been a bit overexposed, so I used the inverse of a technique I use for underexposed subjects. Tip: This trick doesn't work that great for really overexposed subject because the image data is just lost. The JPEG files was tweaked with some burning and dodging from PhotoKit 2 and then processed using some of the color options in Exposure Software's Exposure 5.
If you have any questions about these high ISO's check out my post, "Why Such High ISO's for my LED Portraits?" This portrait was not made using LED's but I've had the same experiences with all continuous lighting sources.
---
If you enjoyed today's blog post and would like to buy Joe a cup of Earl Grey tea ($2.50), click here. And if you do, thank so very much.
If you're interested in learning how I shoot portraits and how I use cameras, lenses and lighting in my in-home studio and on location, please pick up a copy of Studio Lighting Anywhere which is available new from Amazon.com for $17.07 or used for $6.95, as I write this. Kindle version is $11.99.