Today's Post by Joe Farace
One of the best kind of photographic pursuits you can engage in during these trying times is macro photography. While there are many ways to approach macro photography including close-up lenses, extension tubes and even a teleconverter, probably the easiest is by using macro lenses, like Canon's EF-S 60mm f/2.8 Macro USM.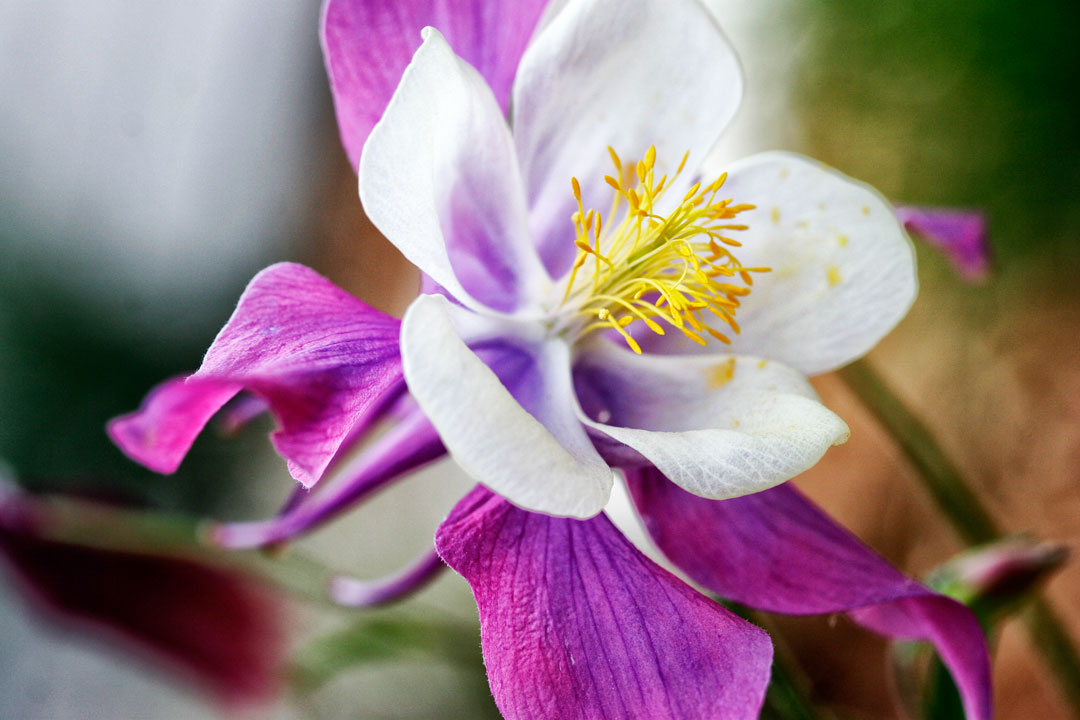 Conventional lenses are optimized for focus at infinity not close-up but real macro lenses are corrected for close focus and can also be used at infinity. Canon's EF-S 60mm f/2.8 Macro USM has a floating optical system that lets you focus to life-size (1:1) magnification at a working distance of 4-inches allowing you to fill the frame with a subject the size of a penny. The EF-S 60mm f/2.8 Macro USM is the shortest focal length macro lens that Canon offers with internal focusing. AF is driven by a silent ring-type Ultrasonic Motor so the lens's length doesn't change when focusing. The lens uses special coatings to minimize reflections and flare and has a circular aperture design, so even when stopped down it produces natural-looking bokeh.
How I made this shot: Colorado's state flower is the Rocky Mountain Columbine Aquilegia caerulea aka Columbine to us residents but also known as "granny bonnets" to some. The flowers vary in color, ranging from pale blue, as in the species name caerulea, to white, pale yellow and pinkish; but commonly the flowers are bicolored, with the sepals a different shade to the petals. The genus name Aquilegia comes from the Latin aquila which means eagle and refers to the spurred petals that many believe resemble an eagle's talons. The above image was shot with a Canon 50D with EF-S 60mm f/2.8 Macro USM with an exposure of 1/200 sec at f/5 and ISO 200.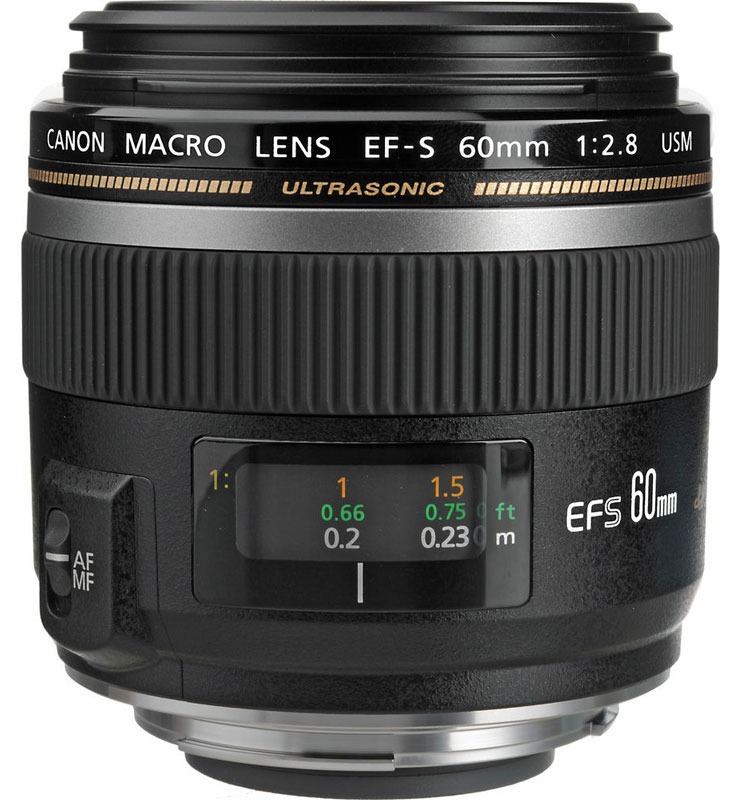 EF-S series lenses, like the 60mm f/2.8 Macro, are designed specifically for use on Canon APS-C DSLRs and have a rubber ring surrounding the rear element. That ring sets deeper into a camera than an EF lens does and will hit the camera's mirror if you try to mount an EF-S lens on Canon's full-frame DSLRs.
When mounted on my EOS 50D, which has nine-point AF system arranged in a diamond-shaped array, the most accurate focusing was achieved using the camera's multi-controller to select a specific focus point. The EF-S 60mm f/2.8 Macro USM is a useful multipurpose lens that's equally at home capturing macro images or even making portraits.
If you're intrigued by the possibilities of macro photography, please take a look at the work of Canadian photographer Don Komarechka, whose amazing imagery will open new worlds for you. In the near future I plan to pursue some macro projects, so stay tuned for some new posts on this subject.
---
If you enjoyed today's blog post and would like to buy Joe a cup of Earl Grey tea ($2.50), click here.