Today's Post by Joe Farace
dans la nuit is French for into the night.
Most of my, and anybody else's for that matter, infrared images are really a departure from reality. But recently when I went for a walk around Bingham Lake, I ended up making some images that had a nighttime feel to them.
How I made this shot: The image was shot with a Panasonic Lumix G5 that was converted to infrared capture by LifePixel using their Standard IR option. Lens was a Lumix G Vario14-42mm f/3.5-5.6 kit lens that I no longer own (at 42mm.) The photograph was captured with an Av exposure of 1/640 sec at f/9 and ISO 400.
This resulted in a slightly underexposed file that I tweaked for exposure in Adobe Camera RAW. I then imported the image into Silver Efex Pro and used the default preset. I typically suppress the grain by moving its slider all the way to the left and then go on to tweak Contrast, Brightness and Structure. As Emirel Lagasse says, season to taste and then BAM!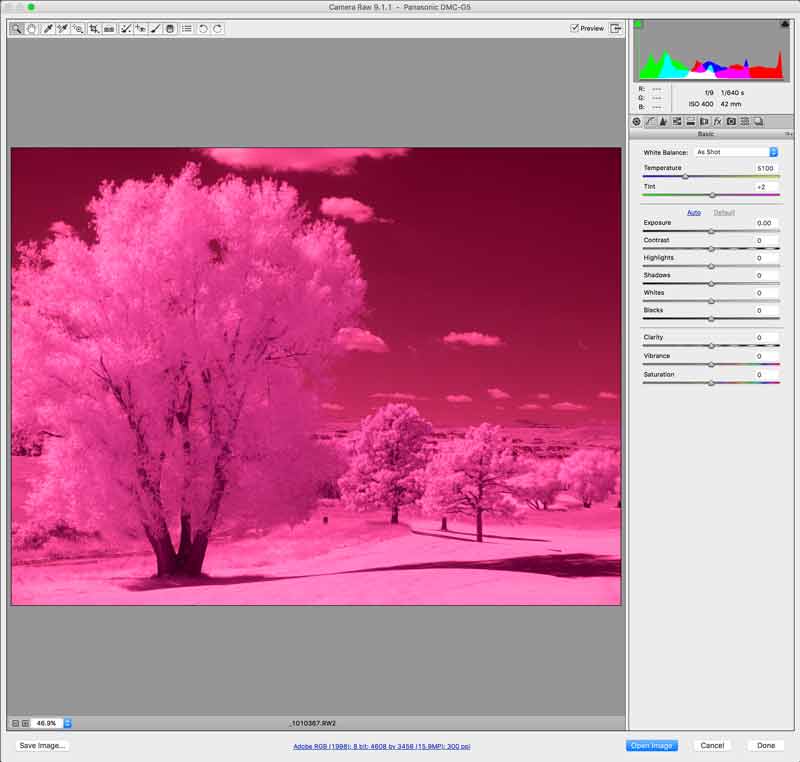 Next I applied the Midnight filter from Color Efex Pro and moved the sliders until I got the nighttime look that you see here. I could have pushed the image further using the Color Set slider to add a blue tone but felt it would be gilding the lily. Or as my mentor, the Late Eddie Bafford, often said when working in the traditional, wet darkroom: "You need to have someone standing next to you with a 2×4 to hit you 'upside your head' when you get carried away (with darkroom manipulations.")
---
Life Pixel does a great job with IR conversions and they have done most of the conversions for my Canon DSLRs and all of my Panasonic Lumix G-series cameras. This is not a paid or sponsored endorsement, just my experience.
My book, The Complete Guide to Digital Infrared Photography is available from Amazon with new copies available for $16.00 and used copies starting at $11.83, as I write this. Creative Digital Monochrome Effects has a chapter on IR photography with new copies available for $31.40 and used copies starting around two bucks, as I write this. . Less than the price of a Starbucks latte.