Today's Post by Joe Farace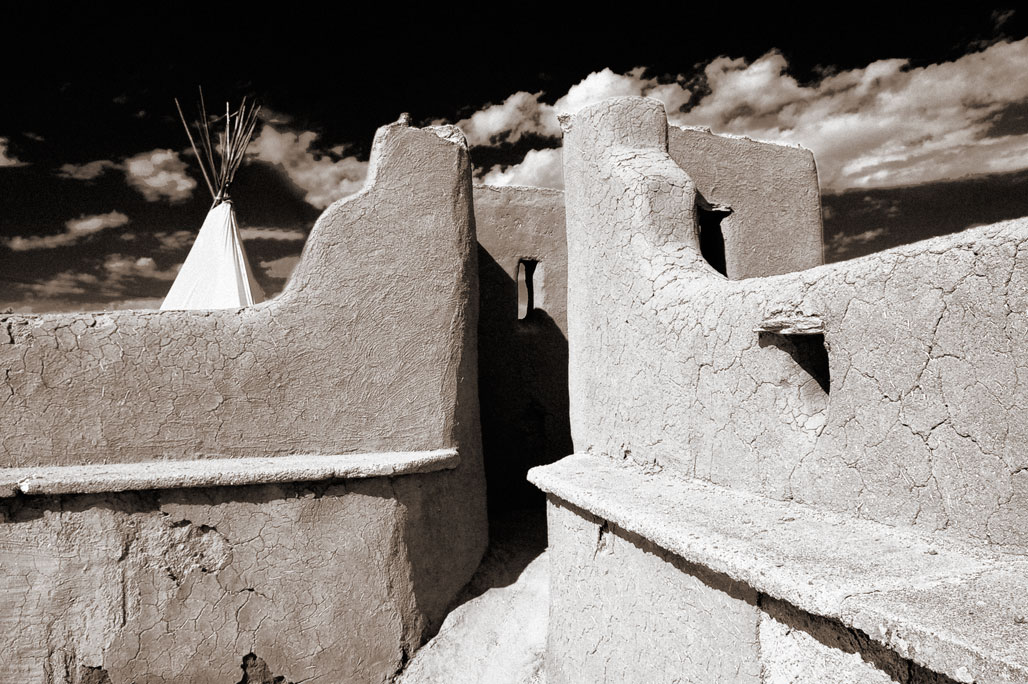 Fort Vasquez is a former fur trading post that's located 35 miles northeast of Denver that was founded in 1835 by Luis Vasquez and Andrew Sublette. They built the fort after obtaining a trading license from William Clark, the Superintendent of Indian Affairs. They traded with other furriers, trappers, mountain men and Native American tribes including Arapaho and Cheyenne, amidst competition with other trading posts. Unable to turn a profit, they sold Fort Vasquez to Lock and Randolph in 1840 who subsequently went bankrupt and abandoned the structures in 1842.
The fort was restored by the Works Progress Administration during the 1930s. The present day Fort Vasquez is located on Highway 85 near Platteville, Colorado and is a reconstruction of the original adobe trading post. History Colorado took possession of the property in 1958 and runs it as a museum to display exhibits of the fur-trade era.
This is a view of one corner of the wall of Fort Vasquez. Camera used was the Pentax K100D Super and lens was the DA* 16-50mm f/2.8 set at 16mm. Exposure was 1/320 sec at f/7.1 and ISO 200. Image was converted to monochrome using Silver Efex Pro and sepia toned with PhotoKit 2, an amazingly useful Photoshop-compatible plug-in that has many more uses than simply toning.
My out-of-print book Creative Digital Monochrome Effects is still available and (I think anyway) is a fun read. It's available used from Amazon for the bargain price of $4.00, as I write this.