Today's Post by Joe Farace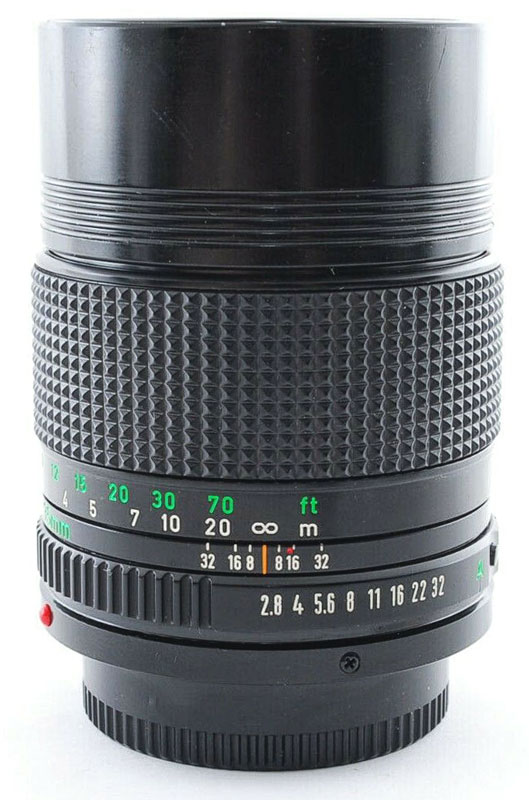 Photowalking is typically thought of as a communal activity for a group of enthusiasts who are walking around with their cameras for the purpose of taking pictures of things that interest them. Although the term implies the simple activity of making pictures while walking, the more contemporary use of PhotoWalk, in the USA anyway, specifically relates to a shared activity* of photography enthusiasts. Yet…
In Europe you will often hear people, such as Daniel on The Big Negative or Max on the Analog Insights YouTube channels, consider the definition to be "A walk through a location for the purpose of taking photographs," although to be fair, Max is usually accompanied by Jules or Greg and Daniel often has his wife and dog with him. It's in this latter definition that I took the PhotoWalk that's described in today's post.
On a mostly sunny day, I took a solo PhotoWalk down Mainstreet in charming downtown Parker with my Canon AE-1 Program and FD 135mm f/2.8 lens. I purchased the 135mm lens for the bargain price of $21.50 because I was the only eBay bidder. (Look for a Film Friday vlog soon on my eBay bargain shopping.) The lens was in what KEH would call EXC + condition and since I'm going to use it anyway, that's good enough for me. My first stop was at, what else, the gazebo in O'Brien Park where it was surrounded by maintenance workers cleaning up and doing some final landscaping work before the arrival of real winter.
It Ain't Heavy it's…Heavy: At 27.3 oz the combination of the Canon AE-1 Program and Motor Drive MA feel heavy and in use the combination is mostly ergonomic, especially when being held in a horizontal position. The Motor Drive MA uses 12 AA batteries, which theoretically should only add 11 oz to the whole package but feels a lot heavier than that. By comparison, my Panasonic Lumix G9 mirrorless camera weighs 20.4 oz. plus 11.3 oz. for the battery grip to compare kiwis to kiwis.
The 135mm weighs 14 oz and is not typically considered to be a "long" focal length lens but during my photowalking it definitely felt like it. The lens has six elements in five groups, is multi coated to correct for flare and has a built in lens hood. It came with front and rear caps, something not always encountered when buying used gear. The closest focusing distance is an unremarkable 4-ft 6-inches but I shot a few things at that distance to, you know, see what happens. I also did a quickie brick wall test—it's surprisingly sharp—for the same reason. The view through the lens was bright but unlike the FD 50mm f/1.8 the focusing ring throw from close to far focus was longer than I expected. So I planned ahead and would begin moving the (smooth) focusing ring when sizing up my next shot. The lens has a 52mm filter size and I'm going to dig through my gear closet to see if I kept any of my 52mm Nikon filters back when that was their standard filter thread for most of their lenses. (I didn't.)
All in all, the photowalk was a pleasant one and I shot a roll of long-expired Kodak's Portra 160 to test the camera and lens before sending it off to The Darkroom for processing and scanning. I shipped the film on October 26, USPS delivered it on Saturday October 30 and I received a conformation email from them on November 1st. Files were uploaded to my account on November 3 and I received the negatives and CD I ordered on November 6. Color for the outdated Portra was muted and grainy (Dfine to the rescue) so I think I'll be saving the remaining rolls to use for some outdoor portrait sessions I hope to shoot during what's left of this year,
---
*Since the pandemic started I haven't sponsored any PhotoWalks and don't anticipate having any during the rest of this year. If you would like me to re-start a series of PhotoWalks in Parker, Colorado during 2022, please click Contact and let me know.