Today's Post by Joe Farace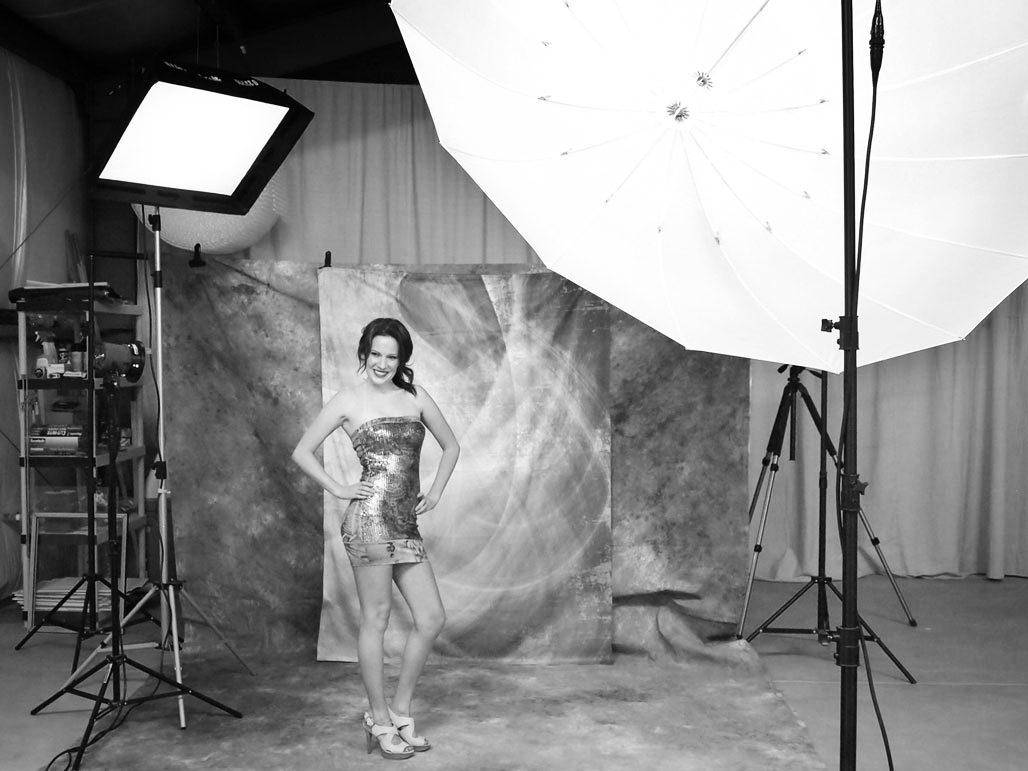 The short answer is that "you bet it does.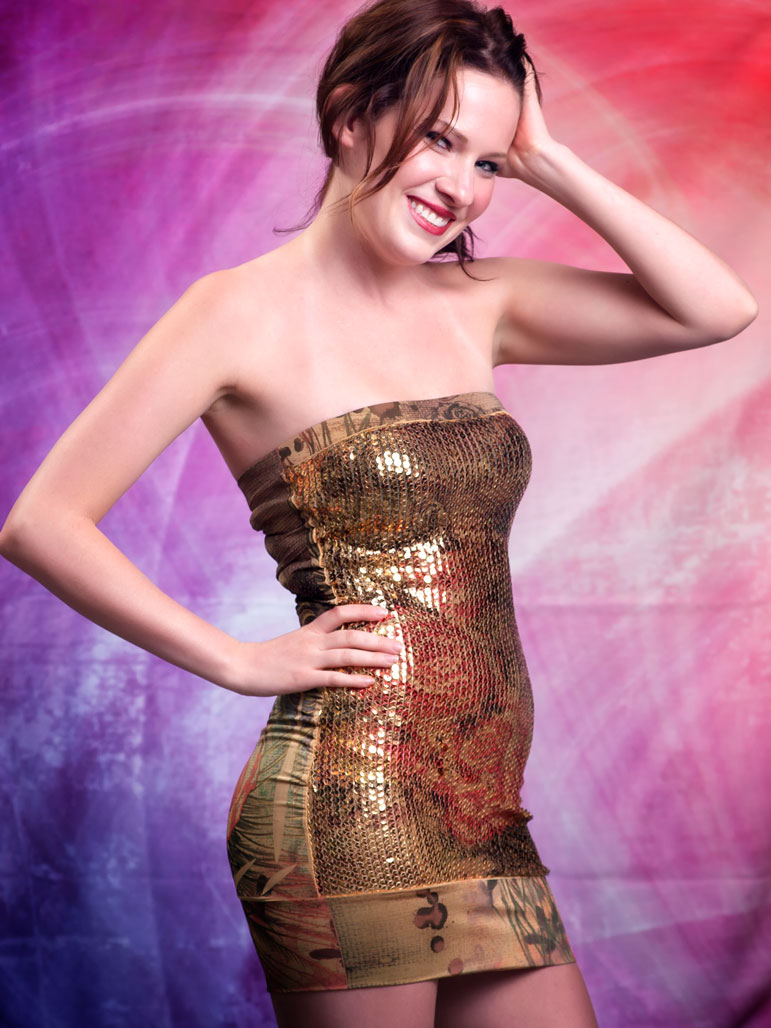 There's an old photographer's saying called ESP or "Expression Sells Portraits" and it's based on the assumption that the subject's expression tells the story of who they are and, in turn, leads to more portrait sales.
If a portrait subject only has one look on their face during the whole session, their portfolio or your presentation of images to them for sale will begin to look monotonous. And if they don't like the expression? No sales.
Tip: Be sure to look at both sides of the subject's face. Most people—even supermodels—have one side of their face that photographs better than the other side but don't let that stop you from posing them one way or another.
How I made this shot: Colleen Brianne is a vivacious model whose gold dress looks fab-u-lous against this "Taffy" Colorsmack background from Silverlake Photo. The main light was a Dynalite head fired through a 75-inch white parabolic umbrella used in shoot-through mode.
The background light had no effect on the image, so I turned it off. Even the hair light only added marginally to the shot. I'll bet I could have made the same finished shot with just the umbrella itself and it would not have looked significant different. Shot with Canon EOS 1D Mark II N and EF 135mm f/2.8 SF lens with an exposure of 1/125 sec at f/7.1 and ISO 100.
If you're interested in learning how I shoot portraits and how I use cameras, lenses and lighting in my in-home studio and on location, please pick up a copy of Studio Lighting Anywhere which is available new from Amazon.com with for $31.46 or used for the affordable price of $13.75, as I write this. If you're interested in learning how to shoot better portraits and would like some hands-on training, check out my one-on-one workshops.