Today's Post by Joe Farace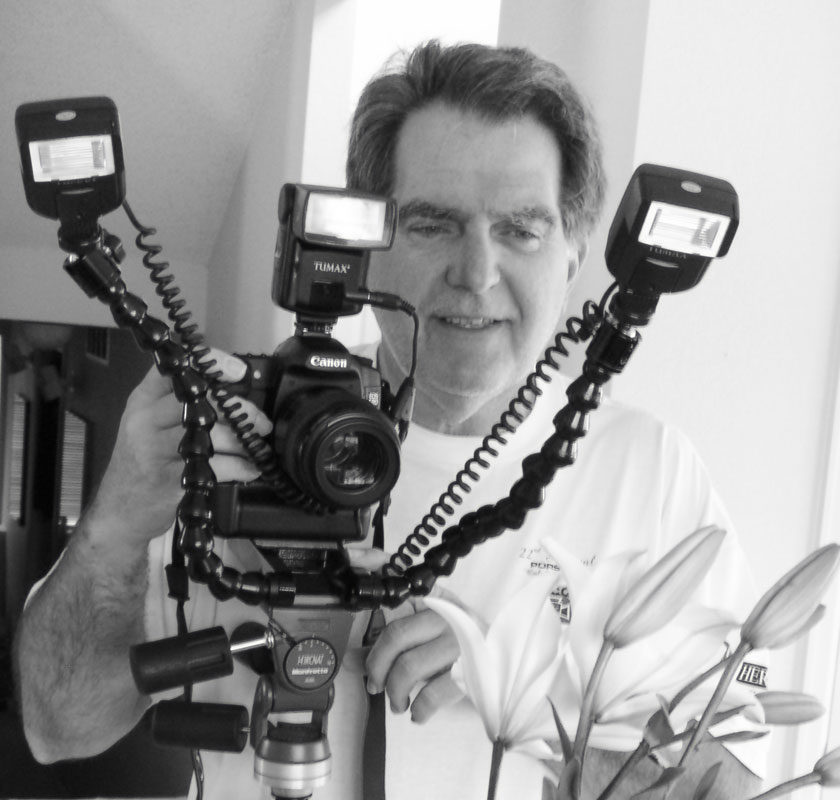 We photographers are as much collectors of photographic gear as we are users of the equipment.
Lately I've been reducing the amount of gear I have, especially stuff I don't use that much but maybe at one time thought was indispensable. Some of that gear may have been useful at one time but as I become more focused on mirrorless Micro Four-thirds photography, maybe not so much anymore. Some of the new full frame mirrorless cameras appeal to me but they're expensive and I can't afford them right now. I've asked both Canon and Nikon to loan me one for review but haven't heard back from either if them; if/when I do I'll update this post.
Maybe my change of attitude is due to the  Marie Kondo effect or maybe not. My wife, Mary, was a fan of Ms. Kondo's "tidying up" concepts that first appeared in her book The Life-Changing Magic of Tidying Up and once her Netflix series was launched, Mary went into high gear around the house. The upside is that the house is much more tidy .
Ms. Kondo's KonMari philosophy is that you should only keep stuff that "sparks joy" and this must have rubbed off on me because right now I am using this approach to tackle my equipment closet, shown below in a before photograph. Ms. Kondo also suggests that you thank all of the stuff you discard. I didn't do that but Mary thanked all of the clothes she donated to Goodwill.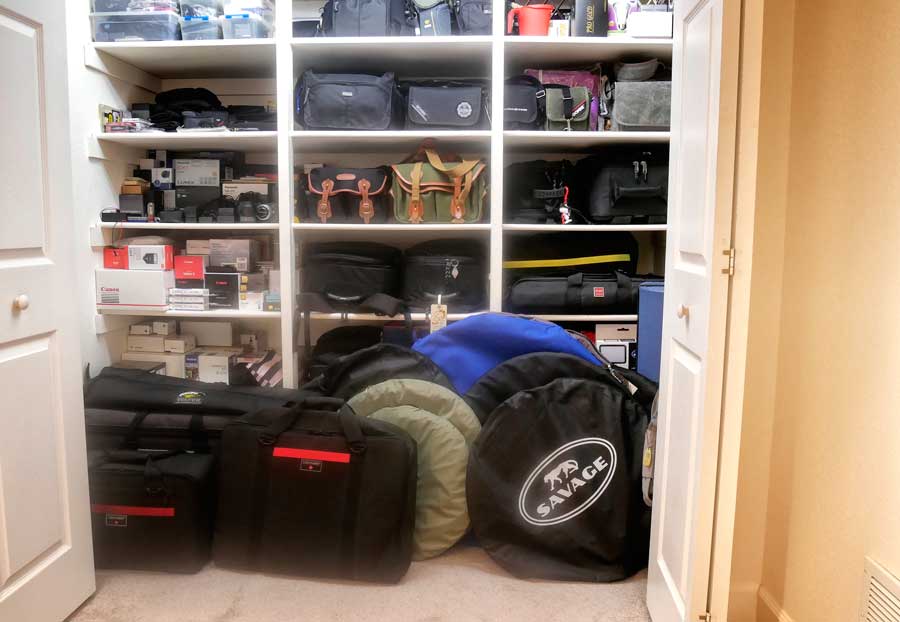 What happened to my excess gear? I got rid of it through a combination of charitable donations, gifts to photography clubs and organizations and selling stuff on the Garage Sale section of this site and KEH. Craig's List and eBay? No thanks. So am I using the money from selling my gear to buy new equipment? This would seem to be counter-productive but I am doing some of that. When I do I will write a post/review about any new gear but mostly it is going to be used for more mundane but life-enhancing projects like new tires for Mary's 2016 VW Beetle convertible.
---
If you enjoyed today's blog post and would like to buy Joe a cup of tea ($2.50), click here.
If you're interested in learning how I use cameras, lenses and lighting in my in-home studio and on location, please pick up a copy of Studio Lighting Anywhere which is available new from Amazon.com for $24.95 or used starting at $6.94, as I write this. The Kindle version is $17.07 for those preferring a digital format.