Today's Post by Joe Farace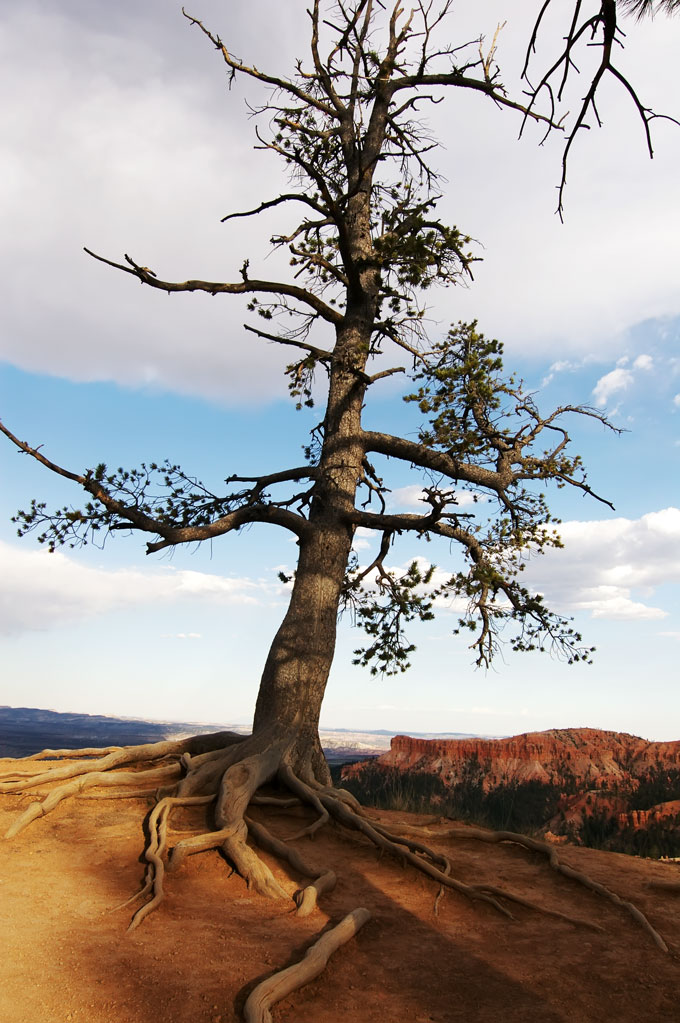 Capturing digital infrared images using an appropriate filter or a camera that's been converted for IR capture can be lots of fun but what about that library of film and digital images you already have? With maybe just a little bit of digital darkroom magic many of them would make great IR shots, so here's are a few ways to convert non-infrared images into what might be called faux infrared.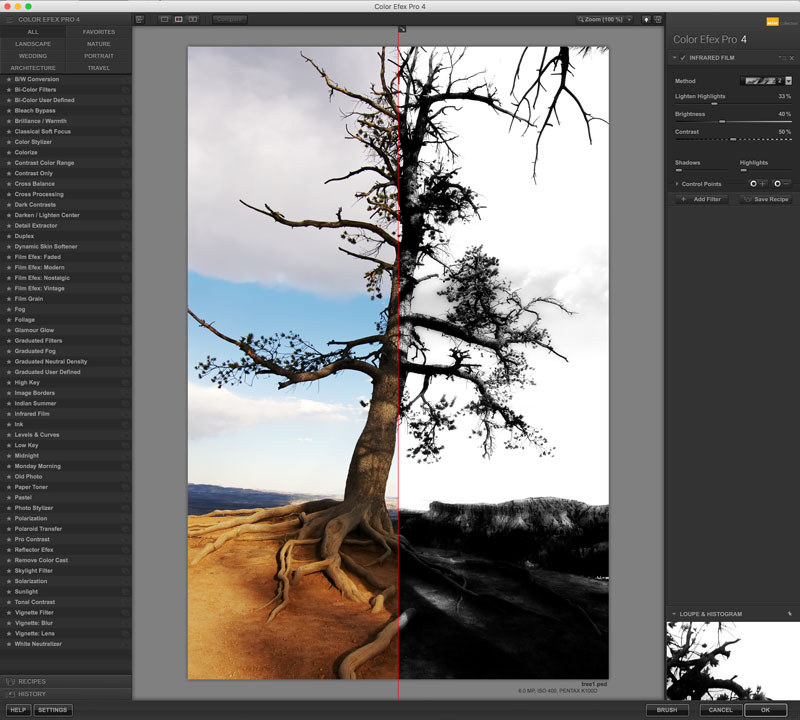 My favorite software tool for creating faux infrared effects is Color Efex Pro. Their Infrared Film filters emulate several different methods for capturing the Infrared portion of the electromagnetic spectrum. There are four black and white and five infrared color filter presets along with several sliders that let you tweak these presets to suit the kind of image you are trying to recreate or create. An older version of Silver Efex Pro offered two infrared emulations —Normal and Soft—but, for some reason, these options were deleted in the later, pre-DxO version of the plug-in that I have. Don't know about the new one; if anyone does, please let me know and I'll update this post.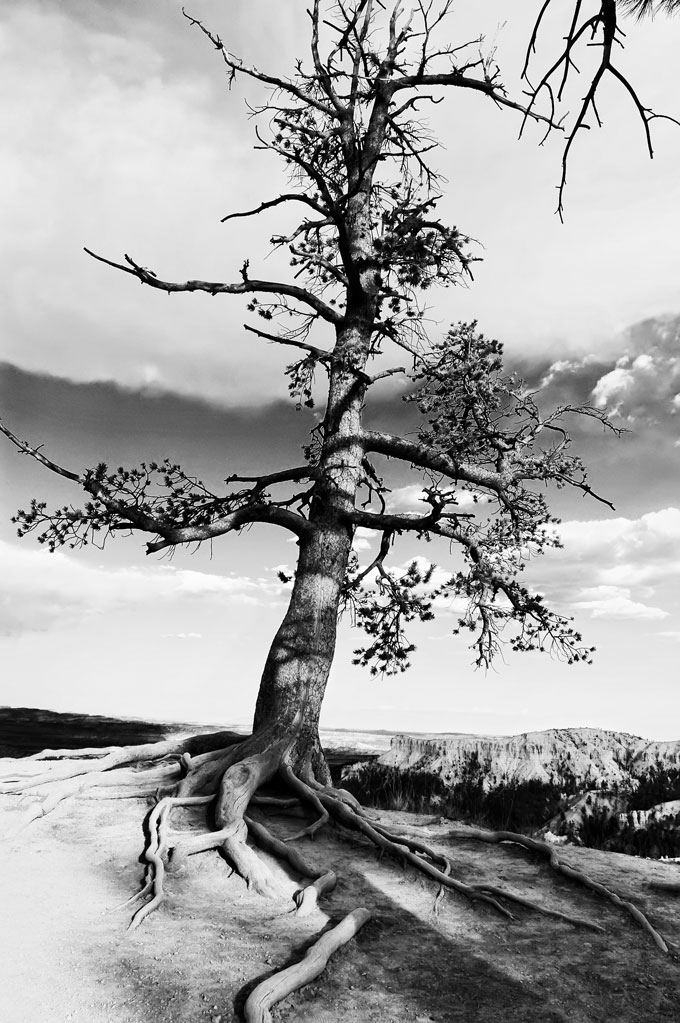 How I made the reference shot: The (above right) color reference image was made at Bryce Canyon using a Pentax K100D and smc DA 12-24mm f/4.0 ED AL (IF) lens. Exposure was 1/500 sec at f/8 and ISO 400.
The presets found in Color Efex Pro's Infrared Film filter emulate conventional infrared black and white film and can be used to create landscape image with dark skies, bright white clouds, and glowing white vegetation—if there's any of those elements in the original shot. The interface offers four different choices for monochrome effect in a pop-up menu and this one (at left) created the effect I liked best. But I suggest that you try them all before clicking OK.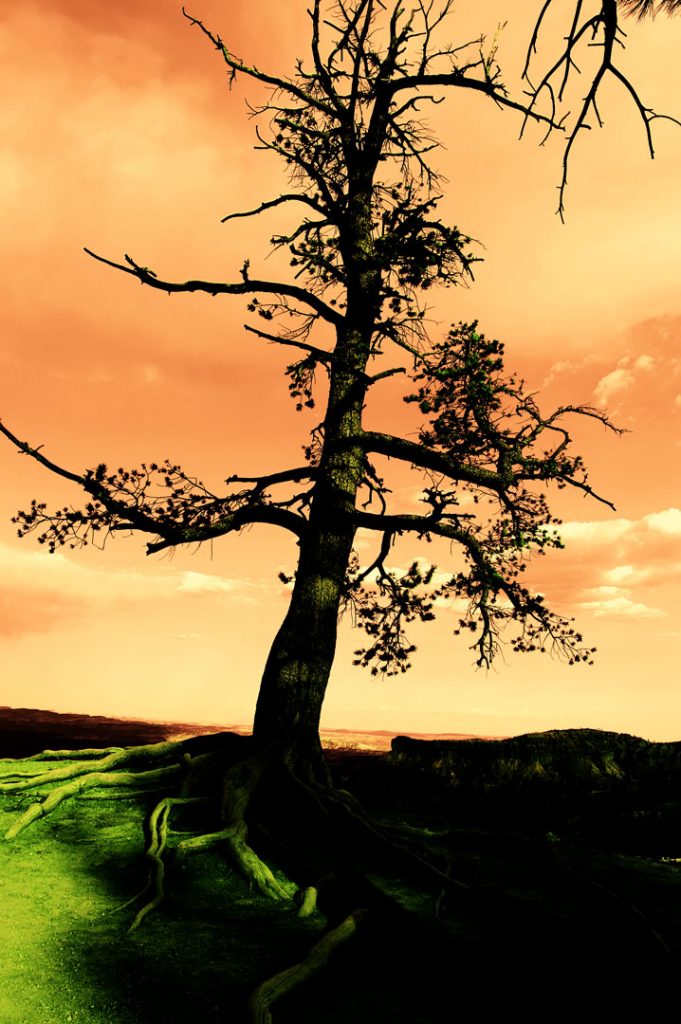 The Infrared Film plug-in will imitate infrared color film too producing colorful images with interesting color shifts and includes menu with five different presets. Based on my prior experience with Kodak's Ektachrome Professional Infrared (EIR) the image at right produced the most realistic result.
---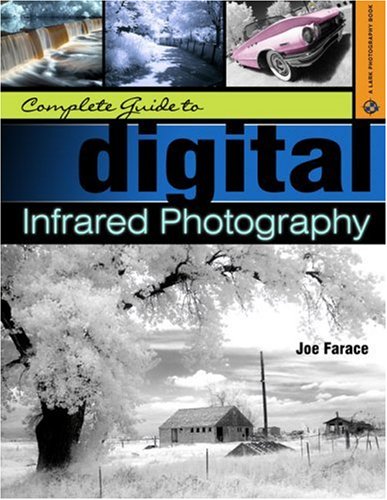 Life Pixel does a great job with IR conversions and have done most of the conversions for my Canon DSLRs and all of my Panasonic Lumix G-series cameras. This is not a paid or sponsored endorsement, just my experience.
New copies of my book, The Complete Guide to Digital Infrared Photography are currently available for $22.88 with used copies from Amazon starting at $15.44 as I write this. Creative Digital Monochrome Effects has a chapter on IR photography and is available from Amazon for $33.40 with used copies starting around two bucks, less than your next coffee at a Starbucks drive-through.