Today's Post by Joe Farace
It may come as a surprise to some of you but I didn't start out to be a people photographer. When Mary and I opened our studio In 1982 we divided the workload based on the type of images our clients needed. That division of duties turned out to be simple: Mary photographed people and I photographed things, mostly architecture and some products. Every now and then because of scheduling and availability I would shoot a few business portraits but people were really Mary's game.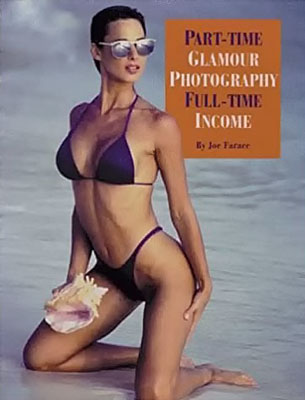 When she took an extended sabbatical from the studio's day-to-day operations, things changed dramatically and after looking at some of the glamour photography then appearing on the Internet I became much more interested in photographing people. After I sold all of our lighting equipment, I had to start from scratch because "I was never going to photograph people." That was when I learned never to say "never."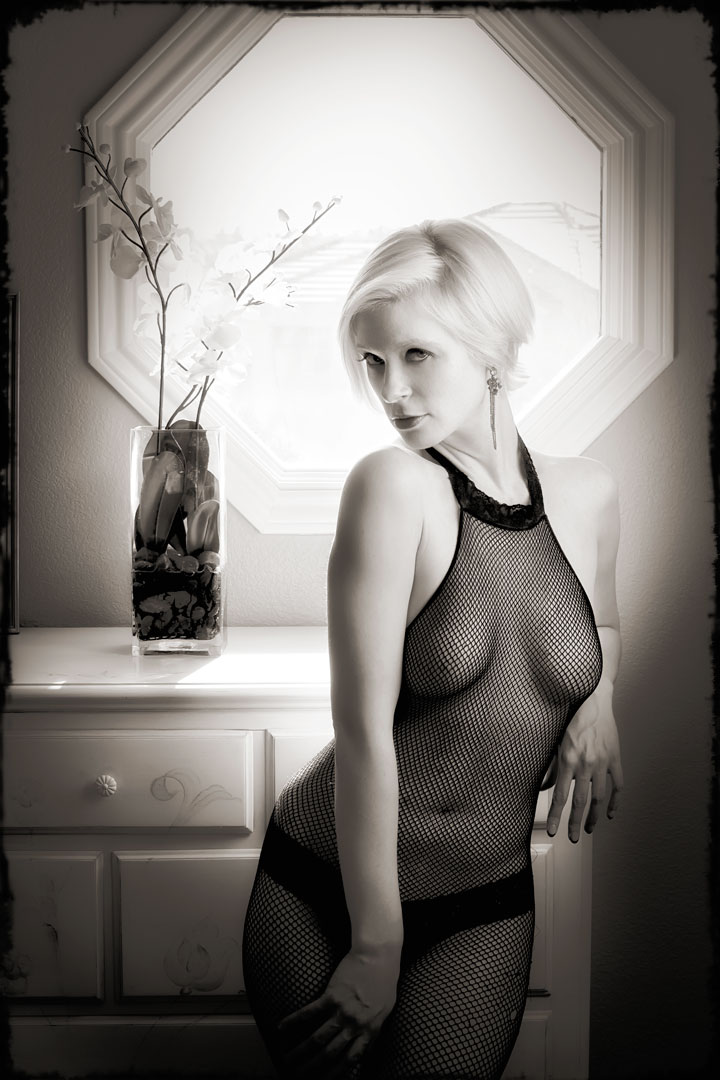 All of this newfound interest photographing women led to my writing a book called Part-time Glamour Photography – Full-time Income in 1999. Right now, a few new copies of the book are still available on Amazon with used copies starting around seven bucks. Because of when it was published the book is obviously based on film capture. The more digitally-oriented and less business-oriented Joe Farace's Glamour Photography was published in 2010, with new and used copies available from Amazon. Both books were marked by a few disputes with their publishers over my selection of images. I would like to post some of those unpublished images but it would surely run afoul of the Nanny Software that abounds on today's Internet. I even have to self-censor images for this blog, including today's featured image for the same reason.
All of which leads us to…
The pandemic has fundamentally altered the nature of my Portrait, Glamour and Boudoir photography. It has shut it down to such an extent that I have made the following promise to myself: If I don't use my in-home studio to photograph, at least, a few models before the end of the year, I am going to dismantle all of my lighting and studio equipment, tuck it away in my gear closet and use the studio to create a larger LEGO city layout (than currently exists,) so I can have fun in that space.
"Wait, wait, does that mean you won't be photographing beautiful models anymore?"—you might be asking. Probably not, but I will be available for shoots with any open-minded model who's interested and if that happens will go back to my old on-location style image making, as can be seen in today's featured image. If there no new model photography sessions occur, I also plan to stop writing about portrait, glamour and boudoir photography and lighting techniques on this blog in 2022. At least, that's my thinking today. Check back for a follow-up post on August 31 to see if I've changed my mind.
Countdown:
From today's post to the end of the year, there are 153 days or 22 weeks or 5 months. A lot can happen between now and then. I've got my fingers crossed.
---
If you enjoyed today's blog post and would like to buy Joe a cup of Earl Grey tea ($2.75), click here.
My book Joe Farace's Glamour Photography is full of tips, tools and techniques for glamour and boudoir photography with new copies available from Amazon for $32.11, as I write this. Used copies start around six bucks and the Kindle version is $19.99 for those who prefer a digital format. New copies of Part-time Glamour Photography – Full-time Income are available for $11.58 with used copies starting around seven bucks.