Today's Post by Joe Farace
"Look, I'm not an intellectual – I just take pictures."—Helmut Newton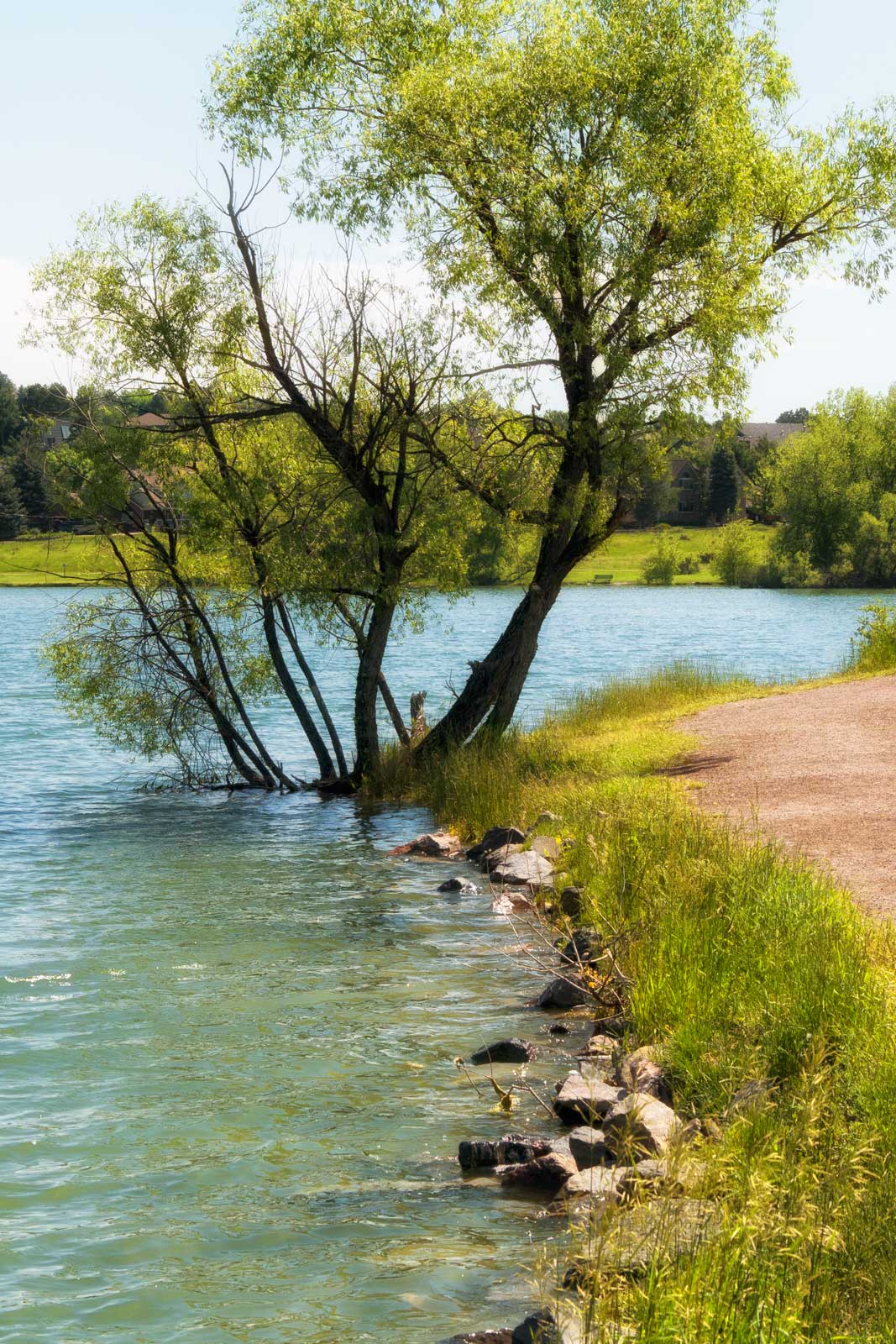 As I've written about before on my former blog, I like to take walks during the day to get a bit of exercise, clear my head and sometime try out  new equipment, which was the case on this particular day. I had just borrowed a Panasonic Lumix G7 and wanted to give it a bit of a test drive. (PS, I never bought a G7, although I did get a G6 and had it converted by LifePixel for infrared photography.)
Bingham Lake Park is a 30-acre park that's located in Douglas County, CO and is a quiet oasis that's enjoyed by hikers, mountain bikers, dog enthusiasts and fisherman. The one-mile loop trail around the 25-acre lake is a popular attraction for local residents, like me, as well as visitors.
The lake itself is home to various warm water game species, such as large-mouth bass, black crappie, walleye, blue gill yellow perch, channel catfish and wipers.  A shelter located at the west trail head is a perfect location for a picnic—and a great place to chimp any photos you made—as you observe the waterfowl and other wildlife that frequent the lake.
How I made this shot: For the above photograph, I mounted a Lumix G Vario 14-140mm f/3.5-5.6 II ASPH. POWER O.I.S. lens. One of the reasons I like this combo is that it produced a compact and attractive package. Program mode exposure for the photograph was 1/800 sec at f/9 and ISO 400. It was tweaked in Color Efex Pro to add a slightly dreamy effect that's kind of how I remembered the day or maybe just how I feel during a chilly Colorado January.
For some reason, this camera and the lens got me motivated on the walk and I made some images—including this one—that were somewhat different from the kind of shots I normally do on these walks. See yesterday's infrared image that was made close to where I shot today's photograph to see what I mean. It was fun and if you didn't already know it, "Having Fun with Your Photography" is the unofficial motto of this blog.
---