Today's Post by Joe Farace
A personal note: I'm having surgery on my right hand today and will be in a cast for two weeks. I've prepared a series of posts that hopefully will run until the cast is removed. After that I'll have a brace on my hand for several weeks, which hopefully will let me make photographs and type. Check my Instagram feed (@joefarace) for updates on how I'm doing with posts by Mary.
Many photographers would like to make glamour images but think that a lack of the right equipment makes this an unattainable goal. Nothing could farther from the truth. All that's really needed to produce professional quality glamour photographs is a camera with interchangeable lenses, a few accessories and a model that's willing to pose for you.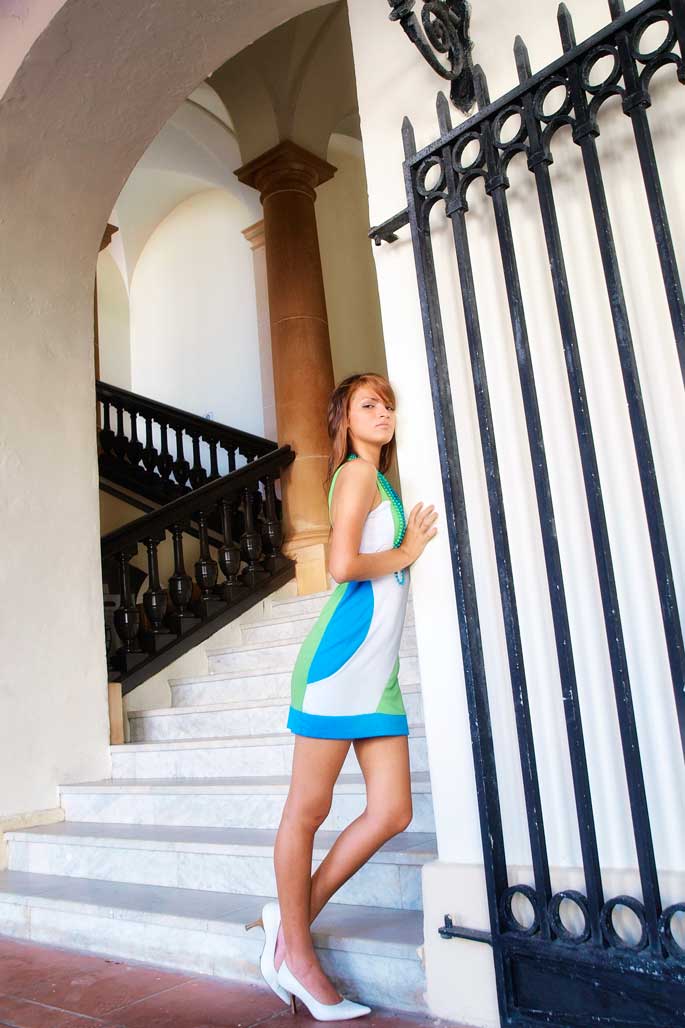 My basic lens kit for glamour or boudoir photography is simple and a specific lens I use is determined by whether I'm shooting indoors or outside.
Outdoors, you usually have more light and more room than shooting indoors. There's almost always enough room to do full length poses, which is a challenge when shooting in my 11×15-foor home studio.
For full length shots. like the one at left, I typically use zoom lenses in the wide angle to mild telephoto range. A lens like the classic (but discontinued) Canon EF 28-135mm provides flexibility for choosing high or low camera positions. For APS-C cameras, I like the EF-S 15-85mm f/3.5-5.6 IS USM. although thrifty shoppers might prefer the ($299) EF-S 17-85mm f/4-5.6 IS USM lens.
How I made this shot: Shot in Old San Juan City using an Olympus Four-third DSLR, not Micro Four-thirds mirrorless camera, but with same size sensor and 12-60mm f/2.8-4.0 lens (24-120mm equivalent.) Available light exposure was 1/80 sec at f/3.2 and ISO 400.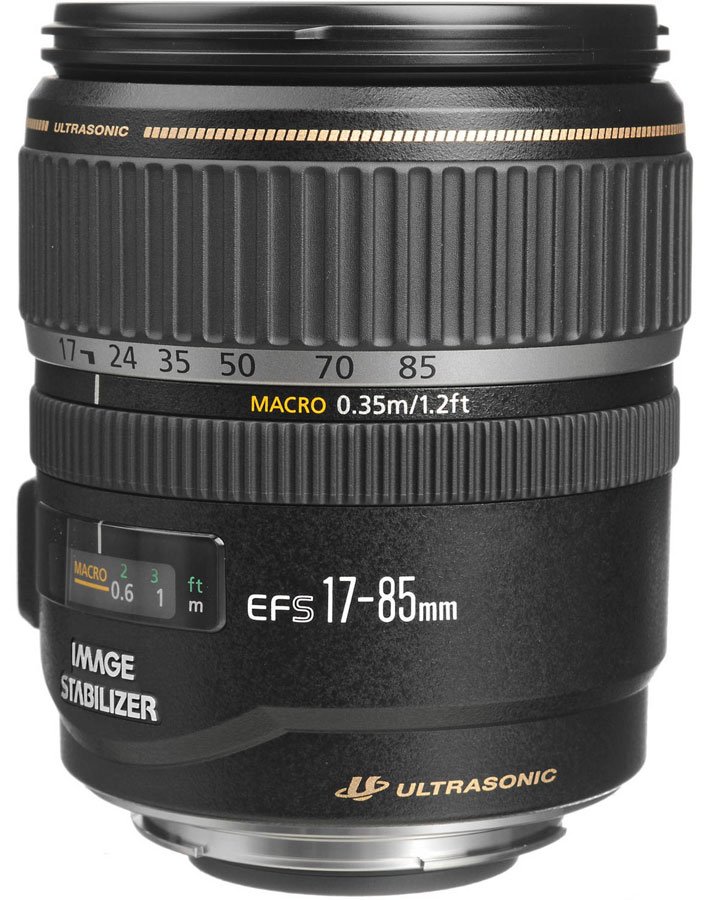 Another option is using something from the mild telephoto to the longer telephoto range such as the classic 80-200mm or 75-300mm lenses. These kinds of longer focal lengths can produce a nice looking perspective along with shallow depth-of-field allowing a model in a full-length pose to pop out of the background placing the focus squarely on her.
Indoors: There are two facts-of-life about shooting indoor glamour: First, there's never enough space to shoot and I often find myself pressed up against the opposite wall. Second, the corollary to this space challenge is there's never enough light to shoot either. Indoors, I prefer a relatively fast 85 or 135mm lens but don't overlook the 50mm lens or 25mm focal lengths for Micro Four-thirds mirrorless cameras.
Which lenses do I use where? If there is enough room I might use an 85mm lens instead of a 50mm. Depending on your DSLRs or mirrorless camera's multiplication factor, a 135mm lens can be tight fit for some indoor locations but if you have the space you will love the perspective this focal length produces with either full frame or APS-C cameras.
---
If you enjoyed today's blog post and would like to treat me to a cup of Earl Grey tea ($2.50) to cheer me up when I'm recuperating, please click here. And if you do, thanks so much.
You can get more details about how I make these kind of shots and the lenses used in my book Studio Lighting Anywhere that's available new from Amazon.com for $17.07 or starting at $6.95 used, as I write this, which seems like a heckuva deal. The Kindle version is $11.99, if you prefer a digital format.