Today's Post by Joe Farace
I get lots of e-mail from photographers interested in boudoir and glamour photography, which is one of the reasons I wrote Joe Farace's Glamour Photography. My techniques for this kind of portraiture are really simple and don't require lots of expensive equipment; all you really need is a camera and a subject. But that book was published before I fell in love with mirrorless photography.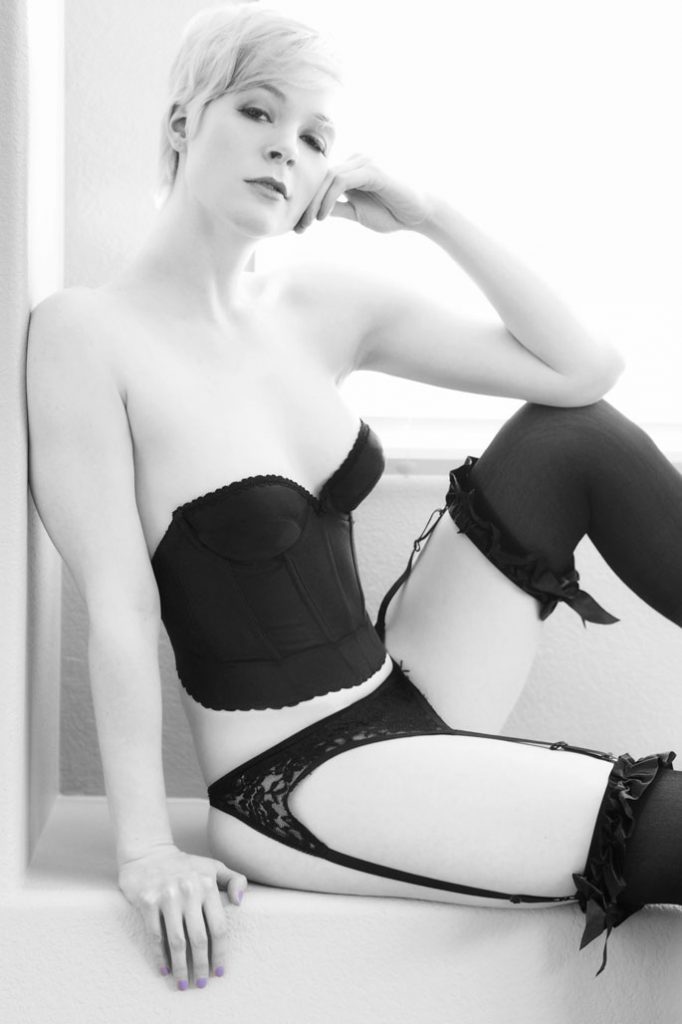 Boudoir photography, or as I prefer to call it, intimate portraiture, is a perfect medium for mirrorless cameras, such as the Panasonic Lumix GH4 that I used to make the portrait of Pam Simpson at left. They're perfect for many reasons, starting with being able to use a camera that's less intrusive than a large DSLR.
Today's image is from my fifteenth portrait session with Pam. Most of our shoots together were for lighting equipment reviews for Shutterbug, but this boudoir session  resulted in a album of photographs for her personal use that was created using the Zno Albums website and software.
How I made this shot: At this point in our photographic relationship. I had stopped shooting Pam with DSLRs and focused instead of using Olympus and Panasonic cameras and lenses. For this session Pam was photographed in the window seat in my home's guest bedroom using a Panasonic Lumix GH4 with Olympus M. Zuiko 45mm f/1.8. Lighting was from a combination of window light and a 32-inch Westcott reflector producing an exposure of 1/125 sec at f/2.5 and ISO 800. The Image file was processed using Silver Efex Pro and Color Efex Pro plug-ins.
Boudoir or Glamour Photography is always about mood, which I why I like to make these images in monochrome, although shot in color using the RAW+JPEG technique I've often written about. The black & white JPEG file provides feedback for the subject and helps them see what I'm trying to create. The RAW files is used for retouching and processing, which I did using Imagenomics' Portraiture.
The mirrorless camera's smaller size may help with its ease of mobility but the biggest shooting advantage is the EVF, which lets you see the image at the moment of capture. You don't have to flip the camera to chimp breaking the rhythm of the shoot. Instead, it's right there in the viewfinder and you can see it without removing  your eye from the camera. You won't miss any blinks because you see them right away, something you can't do with a DSLR and be able to instantly re-shoot,
---
If you enjoyed today's blog post and would like to buy Joe a cup of Earl Grey tea ($2.50), click here. And if you do, thank so very much.
My book Joe Farace's Glamour Photography is full of tips, tools and techniques for glamour and boudoir photography and includes information on all of the cameras used as well as the complete exposure data for each image. New copies are available from Amazon for $27.42 with used copies selling for $5.02, as I write this, which is a bargain no matter how you look at it. The Kindle version is $11.99 for those preferring a digital format.