Today's Post by Joe Farace
It's appropriate that as I write this post, it is snowing outside…
One of the most formative events in my life was when my second grade teacher, sadly I don't remember the nun's name, took our class from St Katherine of Sienna's elementary school to a library. It was the Clifton Branch of the Enoch Pratt Free Library and is still on the corner of 20th and Wolfe Streets in Baltimore. The library was built in 1916 with funds that were donated by Andrew Carnegie. Seeing that, at the time, was a huge room filled with books changed my life.
I still love reading. I'm a fan of mysteries and science fiction including Saturn Run that was written by John Sanford and photographic genius Ctein. My favorite photo book is Ralph Hattersley 's Discover Yourself Through Photography with Mortensen's Command to Look coming in a close second. For more modern photography books, it's hard to beat Vincent Versace's From Oz to Kansas but I also look further afield for books that non-traditional photo books that also inspire me, such as…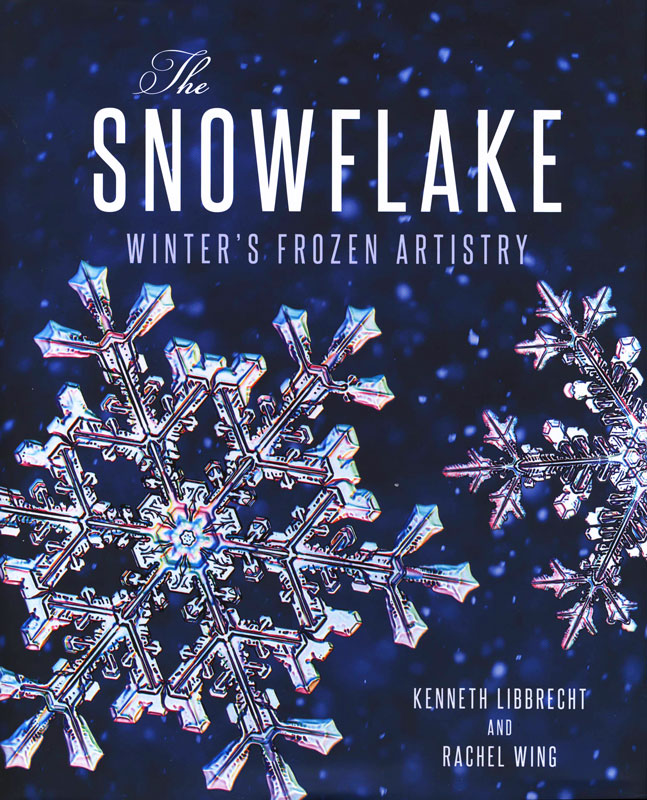 The subtitle of The Snowflake is "Winter's Frozen Artistry" and it could just have easily been called everything you need to know about snowflakes. It's sorta kinda a photo book because there's lots of photographs of snowflakes in it, some of which have patterns and designs that will probably surprise you as much as they did me.
The two authors, Kenneth Libbrecht & Rachel Wing, are a married couple with interesting backgrounds. He's a physics professor and she's a park ranger and together they photograph and write about snowflakes. And while they delve into the technical side of how snowflakes are created and why they look they way they do, this is not a physics textbook. Instead it's a fun read with just enough technical details to keep it interesting but written in a friendly style that's easily accessible to the casual, non-scientific reader.
It's also not a how-to book on photographing snowflakes and while some of their photographic techniques are lightly discussed, the book is more of an overview of the world of snowflakes and the authors provide a wonderful window into that world. In many ways The Snowflake is a small coffee table book. You can put it on your own coffee table and lets guests thumb through it and I guarantee that it will start some interesting conversations.
---
Kenneth Libbrecht & Rachel Wing
ISBN-13: 9780760348475
Publisher: Voyageur Press
Pages: 144 (hardbound)
Size: 8.3 x 10.10 x 0.8-inches
Price: $15.99 (Prime,) used starting at $2.50 and $11.99 for Kindle.
---
If you like cars, please check out my book reviews, such as Ford GT, on my car photography blog.