Today's Post by Joe Farace
One of the things that I like to do to get myself out of a rut is to shoot photographs, especially portraits, in monochrome. It doesn't have to be all of the images that I'll make during a session; maybe just a few.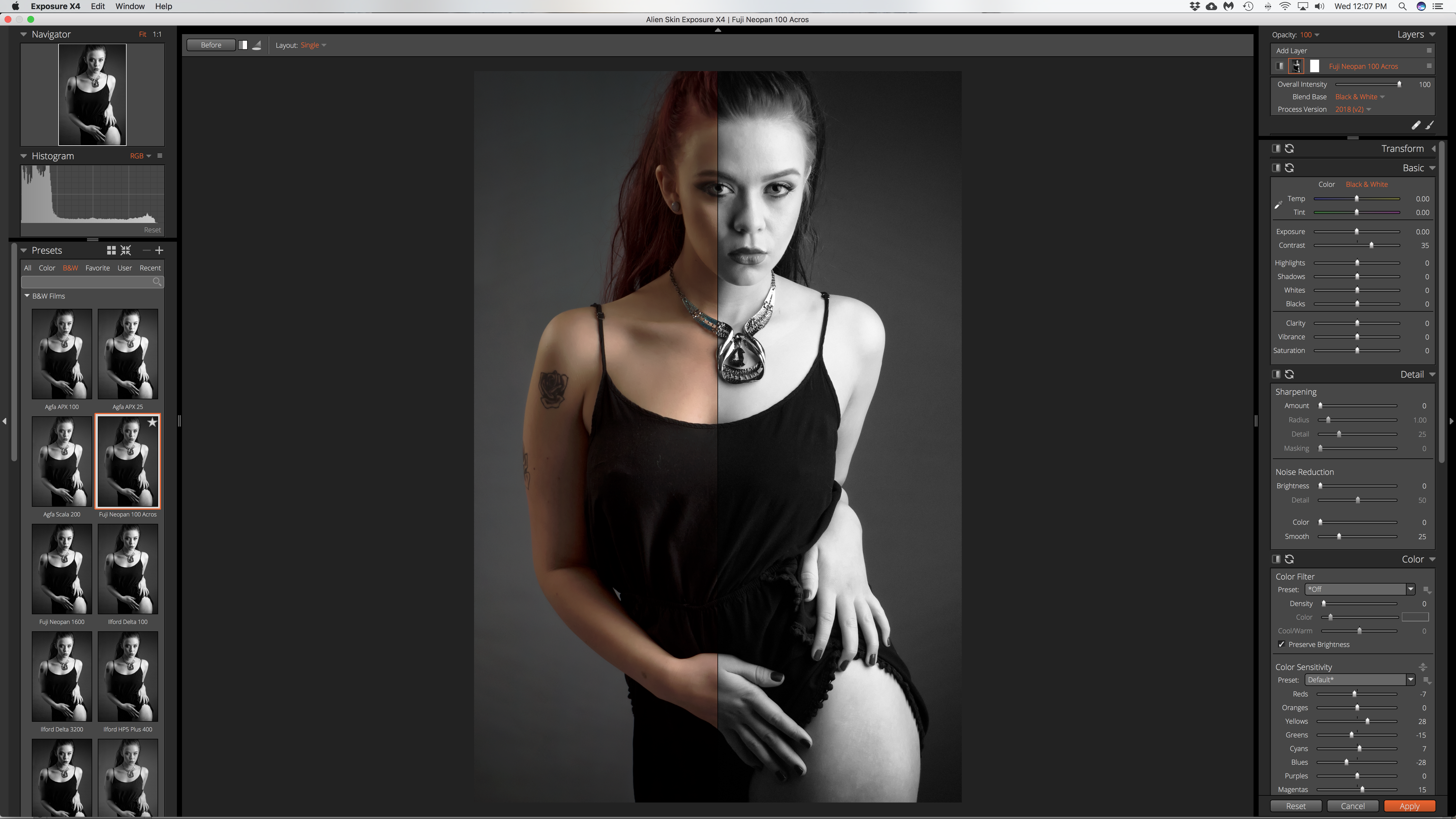 These days, when shooting in direct monochrome mode I'll use a "belt and suspender" method to give me options for processing later on. Most cameras have a RAW+JPEG option that lets you capture a monochrome (JPEG) and color (RAW) file at the same time, while displaying a black & white image in the EVF and LCD. After doing a test shoot with a model, I'll typically give her the monochrome JPEG files and use the RAW files to create the final version.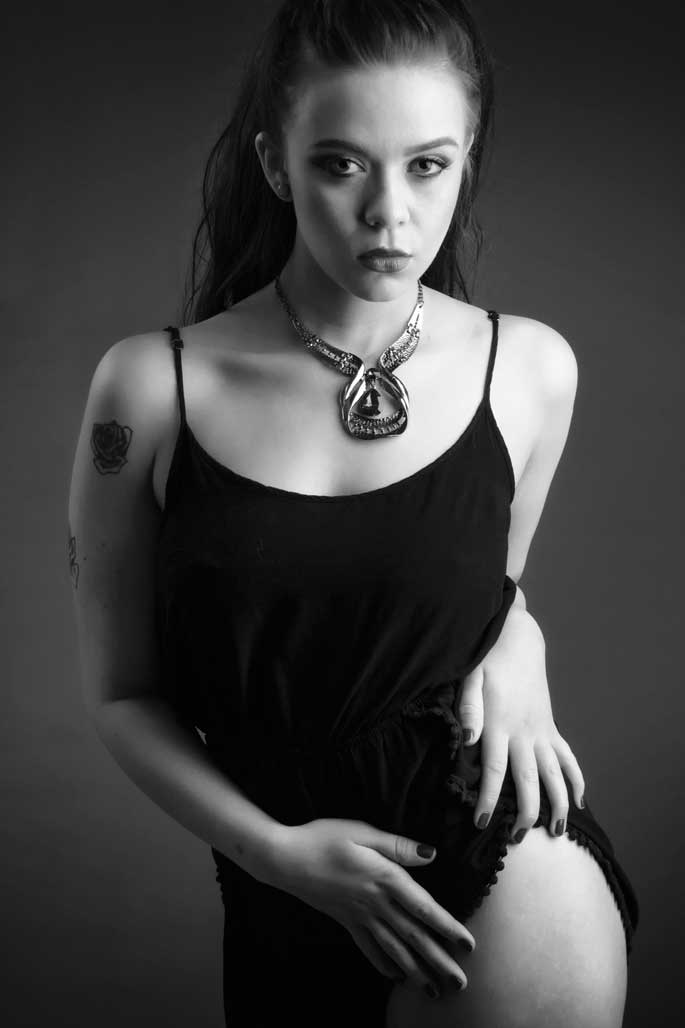 Capturing images in color to convert to monochrome later in the digital darkroom is a good idea. It's one of the main reasons that I like the RAW+JPEG option. All all of my favorite portrait retouching tools, such as Imagenomic's' Portraiture, work better with color files because there's so many more colors to work with.
After retouching, I switch to a monochrome conversion program like the powerful Exposure X4 from Alien Skin Software, that I used for this glamour portrait of Ashley Hanna. If you want to give the software a try, you can download a 30-day trial version and use it with your own photographs.
How I Made this shot: Backdrop was a 5×7-foot Photo Grey Savage Infinity vinyl background. Lighting was my usual combination of Paul C Buff's Alien Bees and DigiBees. Camera was a Panasonic Lumix GH4 with G Vario 14-45mm f/3.5-5.6 lens at 45mm and an exposure of 1/125 sec and f/5.6 and ISO 200. It was converted to monochrome with Alien Skin's Exposure X4 using the Fuji Neopan 100 Acros emulation. Fans of this film should scoop up as many rolls as they can because it's being discontinued next month. The rest of us can simply use Exposure X4.
My book Creative Digital Monochrome Effects is currently out-of-print but is available from Amazon with, as I write this, used copies selling for less than two bucks, for what is one of my personally favorite books. That's cheaper than a Starbucks latte, so like rolls of Fuji Neopan 100 Acros, you should get'em while you can.