Today's Post by Joe Farace
Like a disk jockey, we do play requests. Last week I noticed the popularity of posts featuring black & white and monochrome images, so today…
Black and white is a wonderful media for making portraits because the lack of color simplifies the image, allowing you to focus on the real subject of the photograph instead being distracted by their clothing or surroundings. Sometimes the very nature of the portrait subject demands that the image be photographed in black and white. Take Arnold Newman's 1946 portrait of Igor Stravinsky, for example, it could never have never made in color.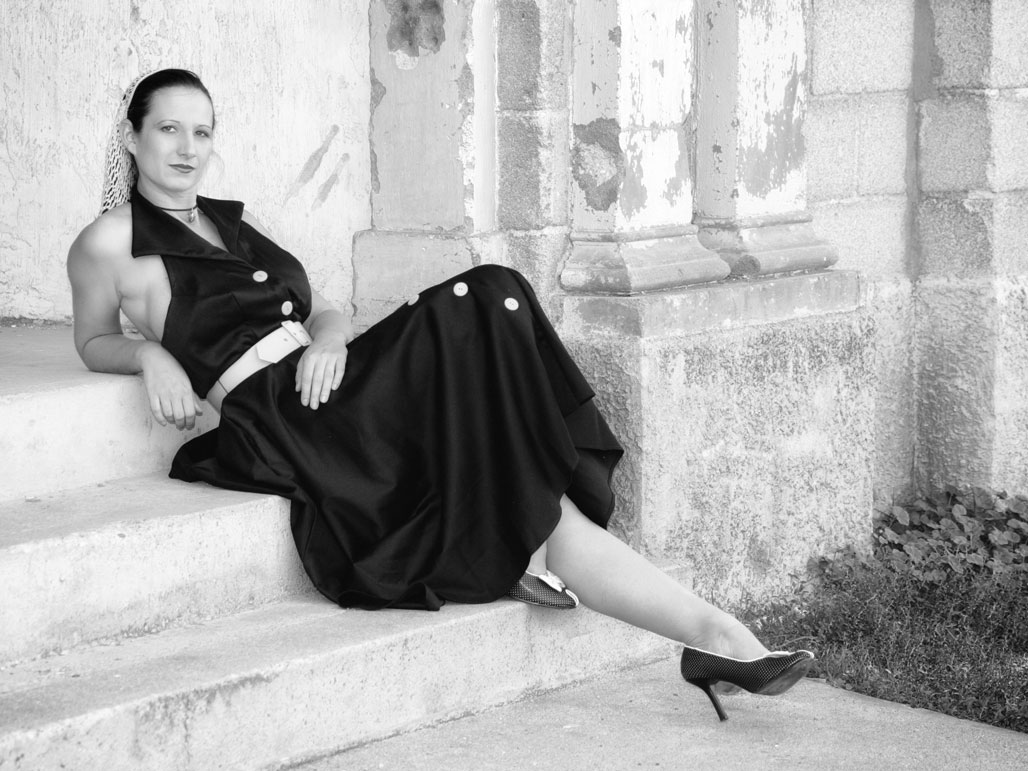 Then here are also the trendy aspects associated with creating photographs in black and white. Motion pictures and fashion magazines periodically rediscover black and white as a way to reproduce images that are different from what's currently being shown. A perfect example is the heart breakingly beautiful Blancanieves, a silent but contemporary Spanish black-and-white film that re-imagines the Snow White myth that if you haven't seen, you simply must.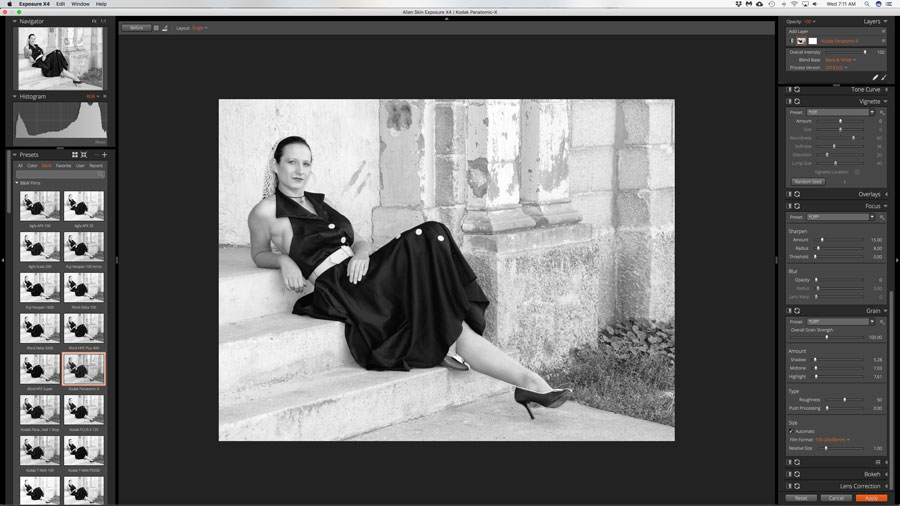 Right now, many professional photographers tell me they're seeing a higher than normal demand for black and white portraits than previously was the case. Individual and family portrait decisions like these are also driven by these same trends. It's something to think about for your next portrait shoot and since you can shoot in color and convert later to black & white, you still have that color original just in case…
How I made the above shot: L is for Location. Sometime the locations and subject's clothing dictate a pose. The steps on a then-unrestored (now restored) 1928 armory were a natural place to pose Toni in the retro outfit that complimented the pose. Shot with my Canon EOS 1D Mark II N and EF 100mm f/2.8 Macro USM lens and an exposure of 1/100 sec at f/7.1 and ISO 200. I used Alien Skin Software's Exposure X4 to create the monochrome image using the Panatomic X preset along with a little burning and dodging from Pixel Genius' PhotoKit 2.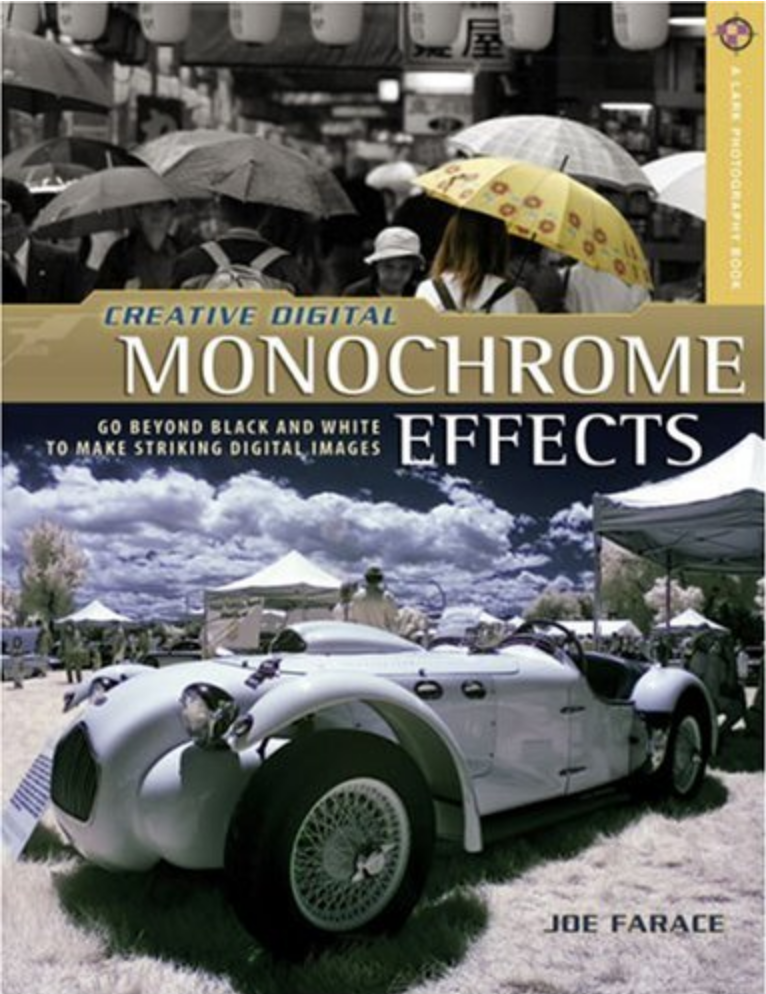 My book Creative Digital Monochrome Effects is currently out-of-print but is available from Amazon with, as I write this, used copies selling for $2.43. That's cheaper than a Starbucks latte, so get'em while you can.