Today's Post by Joe Farace
"I think that I shall never see, A poem lovely as a tree."—Joyce Kilmer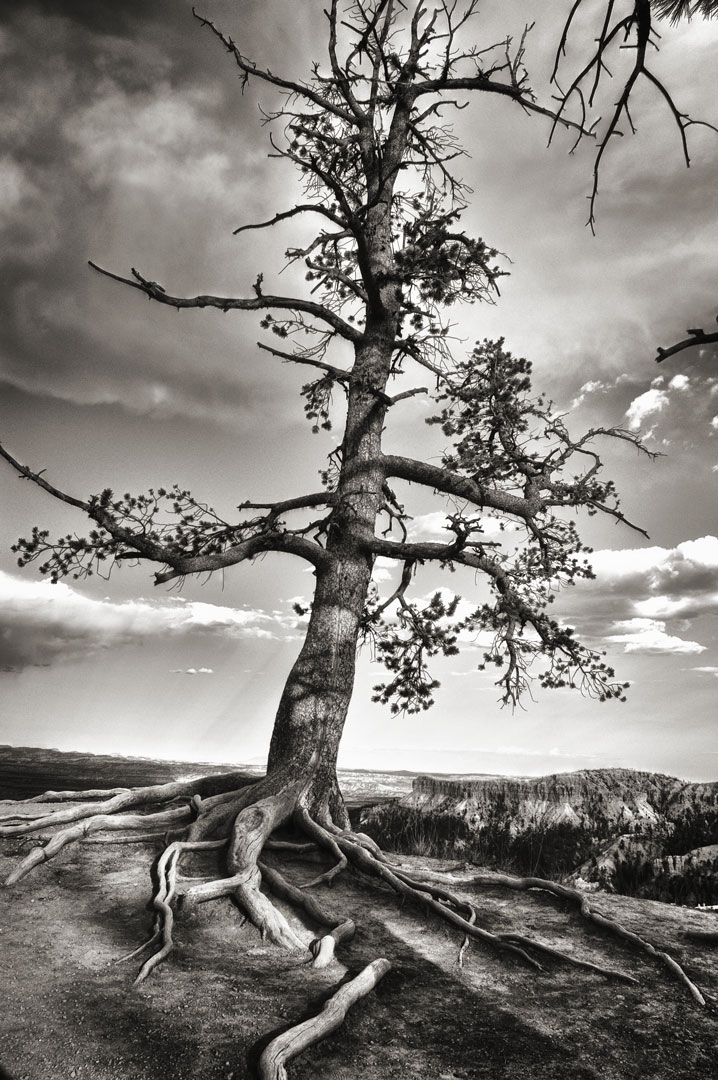 Silent film pioneer Mack Sennett once famously said that "a rock is a rock is a rock" when explaining why he was shooting his fledgling comedies in the village of Edendale, California (that's now part of Echo Park.) His concept was that it didn't matter where you were filming because a tree is just a tree no matter where it's photographed.
I like to photograph trees. Maybe because I enjoy infrared photography and they make great IR subjects or maybe it's because I just like making pictures of trees, like this one.
The story behind this photograph: A few years ago Mary and I attended an outing with a group of photographers who were shooting in Bryce Canyon and other parts of Utah. After one day's shoots one of the attendees came up to me after I has just made the photograph at right and asked, "why are you photographing trees? Every time I turn around you're shooting another tree." What I tried to explain to him was the simple fact that I'm not a landscape photographer, never have been and don't claim to be one. I have great admiration for real landscape photographers such as Mark Muench, who was with us during this trip but I don't seem to have the mindset and maybe the skills to be a true landscape photographer. But I like to photograph trees, which may be why I like infrared photography, and so I do.
How I made this photo: This tree was photographed on the edge of a canyon and was captured using a Pentax K100 and smc Pentax-DA 12-24mm f/4 ED AL lens (at 24mm) with an exposure of 1/350 sec at f/6.7 and ISO 400. The image files was processed in Silver Efex Pro and toned using the Platinum toning option in PhotoKit 2.0 to create the final photograph that you see.
---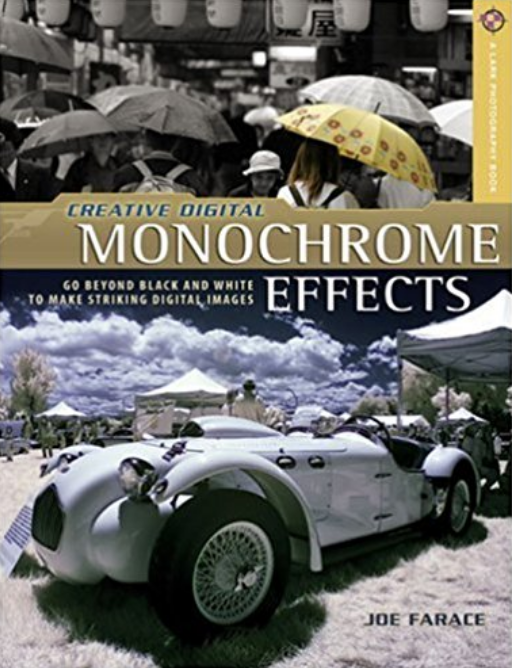 Copies of my book Creative Digital Monochrome Effects is available from Amazon with new copies selling for $30.90 with used copies starting around two bucks, way less than your next coffee at a Starbucks drive-through. No Kindle version is currently available, sorry.